HSO auditions take place during the second last week of August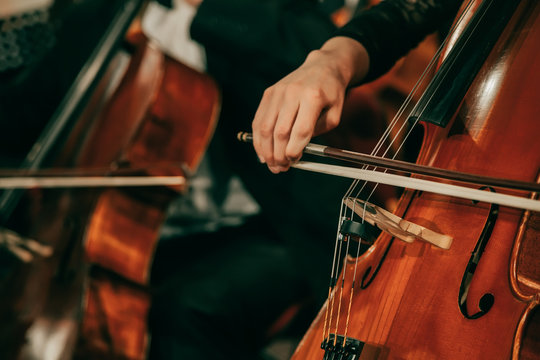 HSO auditions took place in the strings and band room during the second-last week of August for strings, wind, and percussion students. Julia Kim and Michael Ganus, the directors of HSO, had released the scales and audition pieces the week before summer break on the strings website. 
"I went through my orchestra library and listened to all kinds of music," Ms. Kim said. "I tried to find a piece that would fit our orchestra very well in terms of instrumentation and level of playing."
Students interested in joining HSO were able to sign up on a spreadsheet and choose their audition time slot between office hours, activity period, and after school. Students who were sick or tested positive for COVID-19 were eligible to postpone and reschedule their audition so that they could play in person. 
During the auditions, students began by playing scales chosen by Ms. Kim and Mr. Ganus. The directors also selected a few bar measures from each piece for students to play. 
"The bar measures we are told to play are very random," Eric Kim (12), returning member of HSO, said. "They vary in length and difficulty. Sometimes they can only be a few measures long, but other times, we were told to play nearly half to a full page." 
Students were judged on a number of details regarding their ability to follow the directions of their musical piece.
"For scales, I consider mostly tone quality, rhythm and intonation," Ms. Kim said. "Overall, I look for tone quality, intonation, rhythm, musicality, articulation, and dynamics when students play the excerpts."
The number of students that get selected varies each year depending on the balance of the orchestra. This year, there are fewer cello players and more bass players than last year. Also, there are more violin players than needed, so some students who auditioned for first violin have had to play second violin instead. 
After the auditions were over, Ms. Kim and Mr. Ganus met to discuss the audition results before sending the final decisions out after school on Aug. 26.
The first HSO practice took place on Aug. 29 in the band room and will continue every Monday after school.