Selena Gomez releases new documentary, My Mind and Me
Selena Gomez's new documentary sharing the story behind the singer's six years of fame was released on Nov. 4 on Apple TV+. The film is based on her personal diaries and conveys the profoundly personal and sentimental segments of Gomez's life including her battle with bipolar disorder, psychosis, lupus, and tabloid gossip.
Gomez recently commented that even until a few weeks before the official release, she was reluctant about putting the documentary out, fearing that she would be revealing too much of her raw and intimate life to the public. Nonetheless, the singer decided to "sacrifice herself for a greater purpose" as revealed in her interview with Rolling Stone. 
"I completely understand why Selena Gomez would feel hesitant about releasing the documentary," Sophia Lim (10), Selena Gomez fan, said. "After all, the film is filled with topics that are really personal to her, and it is only natural for her to want to conceal these things from critics and especially the press."
Fans embraced the documentary with a warm welcome, praising the singer for being "more real" than other mainstream artists who share documentaries simply to flaunt their "glamorous" roads to stardom. 
"I have been a fan of Selena Gomez since the age of eight, and the reason why I love her so much is because of how humble and down-to-earth she is regardless of her unimaginable fame," Eunbin Macklin (10), music fan, said. "I am so glad that Selena decided to release this documentary. I feel like it truly shows the development she has undergone as an individual and how she maintained her morals even during her darkest times." 
Selena Gomez has declared that she is ready to be vulnerable with the world, releasing both a documentary and a song that provide a glimpse into her personal life. The documentary is interconnected with her new song, "My Mind and Me," which also talks about her struggles with various mental disorders. 
"I think it is great that Selena Gomez is doing this," Anna Piscioneri (11), avid fan of pop music, said. "Through her documentary and her song, she is showing her fans that all people are imperfect in their own ways and that not being flawless is completely okay—a message that many people need to be reminded of."
About the Contributor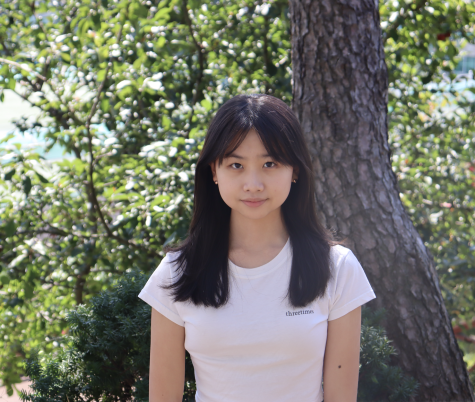 Chelsea Kim, Reporter
Chelsea is a sophomore reporter for Tiger Times. She possesses a great appreciation for literature and enjoys listening to music and binge-watching movie...