Team LeBron and Team Giannis face off in 2023's NBA All-Star game
The NBA All-Star game between Team LeBron and Team Giannis took place on Feb. 19 in Vivint Arena at Salt Lake City, Utah. The teams were captained by LeBron James, a forward for the Los Angeles Lakers, and Giannis Antetokounmpo, a forward for the Milwaukee Bucks.
"Personally, I supported Team LeBron during the All-Star game," Bin Chiang (12), varsity basketball player, said. "It was really fun to watch the all-time scorer and the 18-year-old veteran, LeBron James, play with the youngest All-Star player of this game, Anthony Edwards." 
Unlike during regular games, there was less defense throughout the play. Offensive plays involved various forms of dunks like the windmill dunk by James and long-range three pointers by Daminan Lillard, a point guard for the Portland Trail Blazers. 
Jayson Tetum, a power forward for the Boston Celtics, set an All-Star game record by scoring 55 points that led Team Giannis to victory. After the game, he was awarded the Kobe Bryant All-Star Game MVP award. 
"Generally, seeing the camaraderie between players is always good to see considering that in all other occasions, it is all cutthroat competitions," Philip Ham (12), All-Star game viewer, said. "Jayson Tatum's record performance was a fun watch, and especially seeing some new first-time All-Stars like Shai is amazing considering how well he has been performing this season. It is unfortunate that Curry got injured and missed out this All-Star game considering his performance last year."
While high-scoring individuals like Lillard and Kyrie Irving, a point guard for the Dallas Mavericks, both scored over 20 points, the game was much less competitive than regular season games. Ultimately, Team Giannis defeated Team Lebron 184-175.
About the Contributor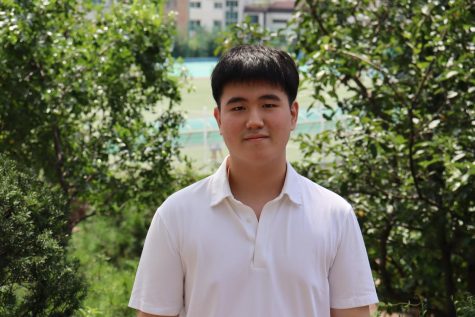 Jack Lee, Reporter
Jack is a senior reporter in Tiger Times. He loves to listen to lo-fi music, but his tastes for music frequently change. During his off-time, he likes...