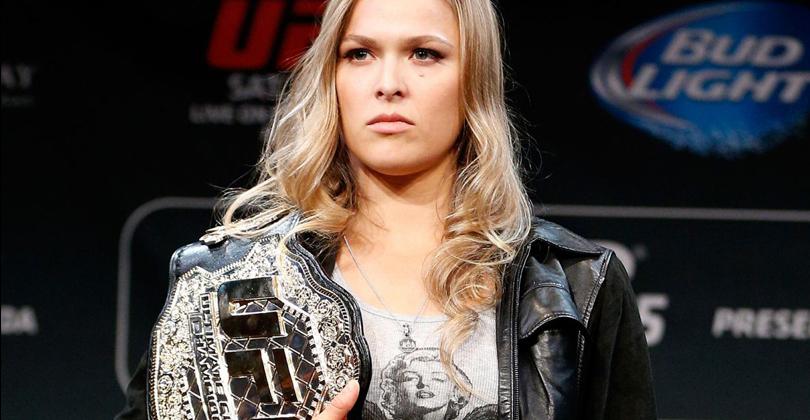 The notion of a women ever fighting in the Octagon was once a laughing matter to Dana White, president of the Ultimate Fighting Championship (UFC), in 2011. Yet it took just four years for female Mixed Martial Arts (MMA) star Ronda Rousey to rise to fame and prove White wrong. Her unorthodox fighting style, coupled with her vibrant personality on camera, guaranteed her a title as the first woman to sign a contract with the UFC, and also paved a path for other women to become active in MMA, a sport previously dominated by men.
It took Rousey 23 seconds on Aug. 6, 2010 to secure her first amateur MMA win against Hayden Munoz. Since then, Rousey has finished all but one of her opponents within the first round of a match. For MMA fans like Yoohyun Kwon (11), the speed and ferocity with which Rousey dispatched her opponents was a pleasant digression from the usual long and drawn out female MMA fights.
"The scale of power Rousey packs in her punches is different from that of any other female fighter I have seen," Yoohyun said. "Her aggressive fighting style really matches her expressive and straightforward personality."
Rousey continued dominating small-time championships until she was offered a chance to fight Miesha Tate, the reigning MMA champion. The three-round action packed fight not only served as a breakthrough in Rousey's career, but also helped catch the attention of White, who proceeded to offer Rousey a contract with the UFC.
"To be a successful fighter in MMA you need a complete game," said Erik Anderson, former SIS science teacher and amateur Jiu-Jitsu fighter. "Fighters with vibrant personalities draw sponsors and spectators. While people say [that] they are into watching the skills, with Rousey finishing people off in under 20 seconds, they are really watching because of who she is."
However, Rousey's legacy stretches beyond that of numerical records. Her accomplishments and fights, which were broadcasted on the largest fight promotion channels, played an essential role in increasing the amount of involvement women have in MMA. Since Rousey's contract in November, the UFC has enrolled numerous other notable female fighters including Tate and Cat Zingano, all of whom give legitimacy to the relatively new concept of women's martial arts.
"Rousey has broken records, arms, and fighters," said Daniel Kim (11), amateur boxer. "The next thing she'll break is the foolish stereotype that woman cannot compete in the UFC."