Aaron Judge breaks single-season home run record
Hitting his 62nd homerun during his second to last game on Oct. 4, Aaron Judge displayed a great performance during the entire season, leaving his name in the American league's record for most single-season home runs. 
"Aaron Judge is a good player." Liam Lee (10), avid baseball fan, said. "I mainly watch Korean baseball, but when I watch the MLB, Aaron Judge has been my favorite player. His new record is definitely surprising."
Since the start of his career in 2016, Aaron has shown growth in all aspects of his performance, including batting and fielding. His home run stats show how he has gradually improved, along with his runs scored, bases on balls, and his on-base percentage at .425. This has led many fans and experts to speculate that he would receive the MVP award for the season.
"Aaron judge is the best player of all time, in my opinion." Bryan Lee (12), Aaron Judge supporter, said. "His statistics are extremely good first of all. Hitting 62 homeruns is not an easy thing."
Due to his performance, Judge has received positive attention. The ball he hit as his 62nd home run is now valued from between  $1 to $5 million dollars, and the value of him as a player is now almost approximated at 10 million dollars. His popularity is skyrocketing as well; his merchandise is sold the most in the MLB, soon to break the records. 
"The difference between Aaron Judge and other players is not only his physical, but his mentality." Sean Lee (12), MLB watcher, said. "He has a special attitude where he never gives up, and he has a good mindset for the game."
Judge's good personality and temperament can be seen in his interviews after games, where unlike other players who blame other teammates or boast about their success, he rather is respectful and humble about himself. For example, during the interview earlier this season, when a reporter asked a question about his extended contract not being signed with the Yankees, he did a great job of calmly responding under an uncomfortable situation.
About the Contributor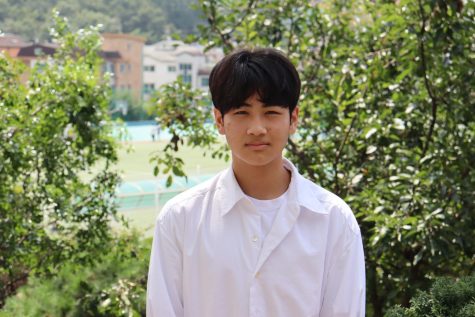 Waan Choi, Reporter
Waan is a sophomore reporter for the Tiger Times Online team. He loves watching the Premier League, listening to music, playing soccer, and shopping. He...