Winter sports season begins in earnest
On Nov. 17, the full rosters for cheerleading and basketball were finalized and released. After around two weeks of tryouts, athletes are now preparing for upcoming matches against other schools. The basketball team had its first match scheduled for Dec. 4, though it was cancelled because of COVID-19. The rising number of cases threw the basketball season into jeopardy, and matches before winter break were all cancelled. In contrast, cheerleaders can still participate in virtual tournaments. It is yet to be determined what the seasons will look like next semester, since that might change due to any more COVID-19 cases.

"As long as there is no tech issue, I would say that virtual competitions are not any harder or easier than in-person ones," said Hana Jeon, varsity cheerleading coach. "Our cheerleaders communicate on Google classroom and Kakaotalk. They constantly send each other videos and check if their dances and jumps are clear and perfectly synchronized. They are given daily routines and they need to upload them on Google Drive."

The basketball teams consist of 11 or 12 players, split into varsity and junior varsity teams for girls and boys. On the other hand, cheerleading only has a varsity team with 16 members and three alternates. There has been one coaching change from last season, namely the addition of Hana Jeon to the cheerleading coaching staff. Basketball athletes are already preparing for their matches by playing scrimmages during practices, while cheerleaders have begun practicing the routine provided for the online tournament. Already, athletes are training intensely for the season.

"I do not think there is a huge difference from last year," said Phillip Hahm (10), JV basketball player. "Apart from some safety protocols, it feels similar to last season. I heard some other schools cancelled their seasons, which is pretty disappointing, but that doesn't change my goal of performing well this season. I want to play well in every game, no matter who the opponent is."

Basketball games will look different this year since there will be no fans in attendance. Students at the hosting school are permitted to watch from windows, but not physically in the gym. People will be able to watch the games through livestreams online, but the lack of fans may bother some players who are usually motivated by a cheering audience. Another challenge for winter sports athletes is that both sports extend into the new year, so athletes will have to practice regularly over winter break. Several gyms in Seoul have closed due to COVID-19, forcing players to find more creative ways to work out. Nonetheless, athletes will look to overcome these difficulties with continued dedication to their sport.

"Recently, there has been a spike in COVID cases, which complicated matters," said Yoonseo Kim (10), JV basketball player. "I just hope our season does not get cancelled entirely. I've been working hard since last season, and it would be really disappointing for my efforts to go to waste. If we do have games, I am ready to give it my all."

About the Contributor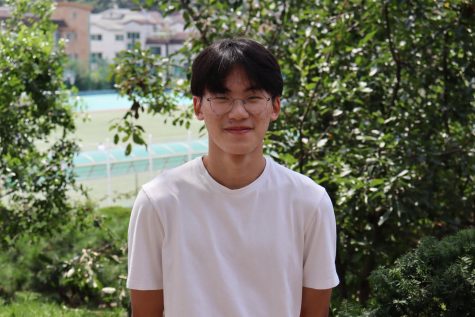 Woojune Kim, Co-Editor-in-Chief
Woojune is a senior Co-Editor-in-Chief of Tiger Times. He loves to read solutions to difficult math problems (not solve them, though), eat Annie's Bunny...