Spring sports return with new changes
SIS has recently begun its spring sports practices after tryouts, providing students with opportunities to partake in soccer, swimming, badminton, or track and field. As the number of COVID-19 cases decline, the school has started resuming its after-school practices with all grade levels back together. The school will still execute necessary COVID-19 guidelines to avoid the spread of infections between coaches and athletes. Every student is expected to wear masks at all times, maintain physical distances directed by coaches, and use hand sanitizer before entering any sport facilities. 
"SIS is a member of the KAIAC, and under KAIAC, we have established a strict set of protocols to conduct safer sporting events," Jonathan Ames, athletics and activities director, said. "We will make sure every athlete goes through necessary precautions, such as hand sanitizing and wearing masks. For instance, for soccer and badminton, masks will be expected to be worn throughout the entirety of games and matches. SIS will limit the number of athletes both on the fields and inside the gym bases. Right now, we have a maximum of 50 people indoors and 100 people outdoors. Even though decisions have not been made, it is likely SIS will also not be allowing any non-athlete students at games." 
Many students from different grade levels participated in the spring sport tryouts, anticipating the outdoor activity spring sports bring. Compared to other seasons, the majority of this season's sports are held outside, as most of them require fields instead of indoor gymnasiums. However, some rules such as wearing masks will be nonetheless maintained unless further notice, and some students have shown struggles with such mandatory guidelines.
"I think that the need to wear a mask constantly was the hardest transition from last semester," Philip Ham (10), a track and field athlete, said. "Breathing heavily while playing a sport gets you tired and desperate for air. While wearing a mask is difficult to deal with, I think some athletes would get used to it since masks have become such a normalized item in everyday life pretty much everywhere." 
Despite the fact that some athletes struggle with following all necessary guidelines, many students have shown gratitude in response to merely being able to continue with regular after-school practices with their peers. By actively participating outside, athletes are now able to communicate with coaches and interact with teammates, thereby making sports seasons more enjoyable. 
"This season will be very different from previous seasons due to COVID-19,"  Bryan Lee (10), a varsity soccer player, said. "However, we are lucky to even have a season because not a lot of schools have the luxury to hold a sports season currently. Despite the uncertainty for what this season will hold, I still look forward to having fun."
About the Contributor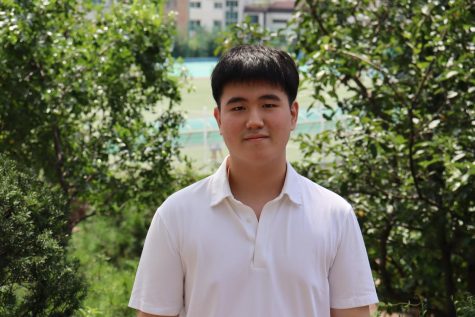 Jack Lee, Reporter
Jack is a senior reporter in Tiger Times. He loves to listen to lo-fi music, but his tastes for music frequently change. During his off-time, he likes...