Yang Hyeon-Jong makes starter debut
On May 6, Yang Hyeon-jong, Korean Texas Rangers player, made his starter debut at Target Field in Minneapolis. Born in 1988, Yang became the oldest player in Texas Rangers history to ever make a starter debut, shattering Austin Bibens-Dirkx's record of debuting at the age of 32 years old. Now, by striking out eight in his first Major League Baseball (MLB) game, Yang has caught the eye of baseball fans all around the nation, if not the world.
"While watching Yang's first game, I was astounded by his performance as a pitcher," Hana Jeon, MLB devotee, said. "Yang Hyeon-jong's debut both as a starter and a long-reliever strikes me as a major turning point within the starter lineup. For the past games, the starters have been suffering from both injuries and poor results, especially with Korei Arihara having a particularly unfavorable season. Yang could be the key to success and bring the Rangers to the forefront of action"
Prior to his international debut, Yang Hyeon-jong  played in the Korea Baseball Organization (KBO) for many years. From 2007 to 2020, Yang was a star player for the KIA Tigers, the team Yang led to two Korean Series victories. Furthermore, Yang also received the titles of Korean Series MVP and KBO MVP in 2017. After years of successful runs in the Korean league, the left-handed pitcher caught the attention of the Rangers, the team that soon signed him as a player.
"Yang's successes in KBO are unlike those of any other player," Eric Chang (10), KBO fanatic, said. "As a pitcher, Yang has received the greatest of all accolades and proved himself as one of the most important players in KBO history. In the previous years, he led the KIA Tigers to their pivotal point in KBO history. Therefore, his new position as a starting pitcher for the Texas Rangers is rather unsurprising, and I support him fully along his new journey." 
Following in the footsteps of other Korean MLB players like Ryu Hyun-jin, Yang is another trailblazer that will provide greater opportunities for KBO players to take part overseas in the future. While many players are content with the merits of the KBO, others strive to participate in the MLB, where players have more room to showcase their diverse playing styles and can compete with the best in the world. Consequently, both KBO fans and players are consolidating in support for the very athlete whose dexterity is renewing Korea's stance in global sports. 
"Yang's unexpected good results indicate positive signs for future KBO players who are endeavoring to advance to MLB," Sean Lee (10), baseball enthusiast, said. "Yang had a bad record last season in the KBO, with an ERA of nearly 5. However, what Yang is showing us in MLB clearly shows KBO players that results can substantially improve with lots of effort and dedication, even if you're competing against the top players in MLB. It is now up to Yang to continue to show the world what he possesses."
About the Contributor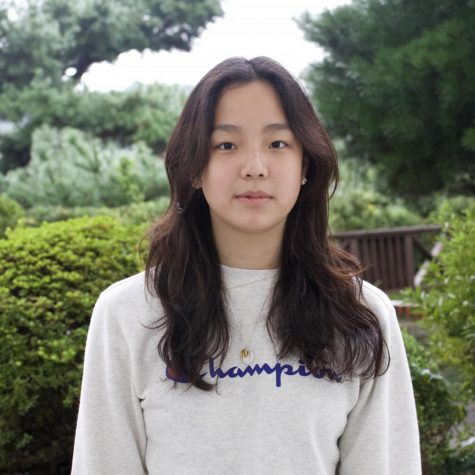 Isabelle Lee, Reporter
Isabelle is a junior reporter for Tiger Times. She loves watching gossip girl on Netflix over and over again and loves solving weird physics problems....