Students adjust to new school schedules during AP exams
Every May, students experience drastic changes in their school routines due to AP testing. This year was not an exception. For example, lunchtimes shifted to new time blocks for certain grade levels, and with permission, students were dismissed earlier from school after their exams. Moreover, though the College Board offers options to administer AP tests online, unlike last year, the SIS leadership team decided to require all students to take AP tests at school unless individuals have special circumstances.
"For me, in particular, adapting to the new lunch block schedule was not a difficulty because I usually bring my lunch to school. However, as an executive of several clubs, I found it difficult to arrange club meetings because grade levels had different lunchtimes," Hannah Yoo (12), who took five AP exams this year, said. "Moreover, taking the exams at school was a lot more burdensome compared to home exams because I was trained to take shorter tests during my junior year. Still, because I was also trained to take live tests, in-school testing was also doable. In addition, I enjoyed taking tests at school because I struggled to maintain my sleep schedule during last year's exam, especially when testing was from 1 a.m. to 5 a.m. However, the tests held at school matched my usual circadian rhythm."
As AP testing approached, students from 10th to 12th grade allotted more time to studying for AP exams and managing their stress levels. Especially for sophomores, who took their AP tests for the first time, adapting to the stringent procedures on test day, including preparing specific test materials and following demanding exam protocols, was challenging for many. Meanwhile, upperclassmen needed to complete multiple AP exams during the two-week exam season. To ameliorate the stress of AP season, teachers and students shared words of encouragement through social media. For example, the SIS counseling Instagram page posted guided self-care routines for students to follow during exam weeks, underscoring the importance of mental, emotional, and physical well-being during highly pressured times. 
"Although we did not create specific events to help students decompress during AP exams, I think that could be a viable idea for next year," Morgan Davis, the high school counselor, said. "There was a counseling blog post just before exams started, which discussed breaking down the stigma around mental health and encouraging students to reach out to counselors. Furthermore, at the beginning of this week, another blog post was released that addressed cognitive distortions and ways to break free of negative thinking patterns. We felt that this information was especially relevant during AP testing, and I hope students found the time to read the information."
Specifically, juniors committed to greater academic responsibilities as many individuals had more exams awaiting them. Meanwhile, most seniors, amid AP exam season, also needed to prepare for transitioning into college. Regarding school schedules, exam times were mixed for all grade levels, having some students take exams during the later morning and others in the early afternoon. Despite schedule differences, students in all grade levels worked hard to sustain a healthy work and life balance to stay in solid conditions for their exams. 
"The stress for AP exams was definitely more prevalent than it was for last year's exam because the test last year was an abbreviated version from the original exam," Evan Kim (11), who took two AP exams this year, said. "For almost two and a half weeks, I studied a lot and focused on managing my time efficiently so that I would be able to take the test in my peak condition. To achieve this, I maintained a strict schedule for activities such as sleeping, eating, resting, studying, and many more."
About the Contributor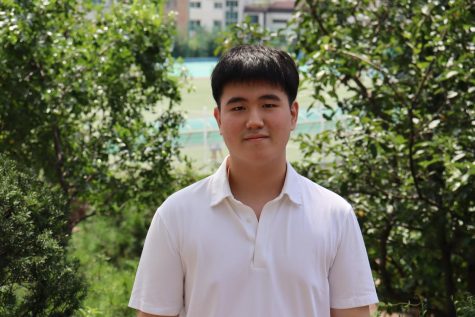 Jack Lee, Reporter
Jack is a senior reporter in Tiger Times. He loves to listen to lo-fi music, but his tastes for music frequently change. During his off-time, he likes...