TV-series review: Vincenzo
The Korean TV series "Vincenzo," a blend of Italian and Korean culture, which debuted on Feb. 20, aired its last episode on March 2. Boasting a popular cast and famous Korean actor Kim Hee-won as the director, the show has been a roaring success. Its ratings have continued to increase with each passing episode, and viewership spiked with a 14.6 percent audience share in the finale. The dark comedy with a hint of romance can be streamed on Netflix, and it continues to attract viewers from both Korea and the international community. 
"I watched the trailer for the show as soon as it came out, and I was instantly hooked," Vivienne Cheung (10), avid Netflix viewer, said. "I have been a fan of the main actor of the show Song Joong-ki for years. Knowing that this is his first show in a long time, I am looking forward to watching it after my finals. I also enjoy thrillers and violent series rather than comedies or romantic shows, and I think Vincenzo would really appeal to my taste, and possibly those of my close friends."
The show centers around Vincenzo, an Italian mafia lawyer who is portrayed as rather ambitious and honorable as he seeks revenge through murder. Vincenzo flees to Korea to escape his former mafia organization and fights against social powers such as major corporations, resorting to violent methods to punish villains he comes across. The television series presents a complex moral argument as Vincenzo remains a protagonist even whilst he viciously commits murders and exerts violence and conveys an absence of humanity as he reflects without repentance after his actions. Although it is a legal thriller, elements of slapstick comedy and romance throughout the series adds to the intrigue and entertainment of the show. The series ends on a note with Vincenzo finding love with another lawyer and delivers the message that those in a position of corporate power are deceitful. 
"I prefer watching a lot of thrillers during my free time," Hana Jeon, a Korean drama fanatic, said. "When I first heard of Vincenzo, I immediately took interest, not only because of the actors who star in the show, but also because of the unique story line. I think that the mix of Italian and Korean culture makes this series different from other Korean dramas. Also, with the drama focusing on rather violent scenes, I thought that it was smart that the director included romance and comedy as well, to not make the drama come across as too inappropriate." 
Vincenzo set a new record by claiming the sixth highest viewership in tvN history. Namely, the popular cast and the use of Italian language and culture throughout the episodes are key reasons behind the show's success. The main character of the drama, Song Joong-ki, is a celebrated Korean actor who debuted in 2008. He played decisive roles in other Korean dramas that turned out to be great hits, including the Descendants of the Sun and Sungkyunkwan Scandal. In addition, his romantic chemistry with Jeon Yeo-Bin, another famous Korean actress, sparked further interest in viewers. A great number of fans were also engrossed after watching the unique trailer where Song spoke in Italian throughout many scenes. Song revealed that he wished to portray the vast contrast between Korean and Italian culture, which is why he purposely learned Italian, rather than settling for English dialogues, like many other Korean series tend to do. 
"I thought Vincenzo had extremely clear pros and cons," Hannah Kim (11), who recently watched Vicenzo, said. "The usage of Italian and English, no matter how fluent the actors were, was almost impossible to watch at first due to the weirdly worded lines by the writers. However, in terms of content it was one of the most unique shows I have watched. I never saw moral and physical violence as extreme as what is portrayed in this show. I started watching it because I was nervous about my AP exams and my YouTube page seemed to show me clips from this show almost every day on my recommended page!"
About the Contributor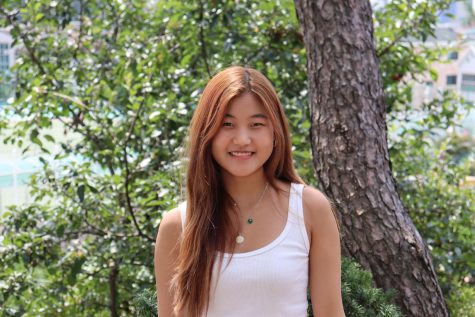 Erin Choi, Reporter
Erin J Choi is a senior reporter for Tiger Times. She loves to listen to music, dance, and socialize with her friends. She is highly engaged with school...