Examining the greatness of Trevor Lawrence
Trevor Lawrence was the number one pick of the 2021 NFL draft, but he is so much more than that—most experts have judged him as the best quarterback prospect since 2012 and among the best of all time. So what exactly makes him so great? What are some reasonable projections for his first season? Does he truly have what it takes to be a legendary quarterback?
Lawrence is a generational player. 
Coming into the 2021 NFL draft, one prospect stood above the rest. Trevor Lawrence, junior at Clemson University, had been considered one of the nation's best quarterbacks since high school, and he only impressed scouts more as he progressed through college. Widely regarded as the best quarterback to enter the draft since Andrew Luck in 2012, Lawrence has drawn comparisons to all-time greats like John Elway and Peyton Manning. For fans of other sports, think of the excitement surrounding Zion Williamson in the 2019 NBA draft, or the high expectations set for Stephen Strasburg leading up to the 2009 MLB draft. Simply put, someone with Lawrence's talent appears about once a decade, and he has the potential to change the fortunes of an entire franchise. 
Watching Trevor's film, his ability is unmistakable. His baseline statistics are impressive enough, but there have been quarterbacks with better stats than him—look as far as Joe Burrow's 2019 campaign, possibly the greatest college football season in history. What sets Lawrence apart are the types of throws he makes and his natural feel for the game. He has a huge arm that can throw a 50-yard pass with ease, and he is especially accurate on deep throws. Even under pressure, he stays calm and consistently makes the right play. But Trevor's most spectacular plays often come in the most awkward positions, such as when he is backpedaling from a sprinting defender or evading sacks in the pocket. He is incredible at throwing off of the back foot, a difficult task since it generates no forward momentum for the quarterback. His signature plays also come when he is forced to run into the heart of the defense and flash his surprising agility. Who could forget his game-changing 67-yard touchdown run in the 2019 semifinals against Ohio State? Lawrence is absolutely fearless no matter what position he is in, and this makes him impossible to miss on the field.
Expectations shouldn't be too high for his first season. 
Still, there should not be extremely high expectations for Trevor's first year. After all, many great quarterbacks struggle in their first year because they get drafted to an awful team. Peyton Manning, for example, threw a league-leading 28 interceptions (compared to his 26 touchdowns) in his rookie season. Lawrence's team, the Jacksonville Jaguars, do not have too many weapons surrounding him. Moreover, the Jaguars have signed a coach who is completely new to the NFL, and he might take some time to adjust. 
NFL defenses are also far better than college defenses, and they might be able to exploit the minor flaws in Trevor's game. At times, Trevor gets too locked in on short routes, making him susceptible to interceptions by perceptive cornerbacks. He also has a habit of throwing deep into coverage when nothing is open, and those throws could easily be picked off at the NFL level. If he continues to run when his throws are not working, he might take big hits and be injury-prone as well. To clarify, these weaknesses are mostly insignificant compared to his strengths and over the course of the season, he may successfully fix such flaws in his game. Still, they provide some reason to believe that Trevor's first season may not be as amazing as some expect. 
All in all, Trevor Lawrence is definitely one of the most gifted, exciting players to enter the league in some time. Personally, he reminds me of a slightly less refined Steve Young from the San Francisco 49ers in the 90s. Young was perhaps the most accurate quarterback in the history of the NFL, and he has a similar, powerful throwing motion that Lawrence possesses. Young was also renowned for his running ability, regularly scrambling for pivotal first downs. Comparing any prospect out of college to Steve Young is extremely high praise, but Trevor is that kind of player. Though he might struggle next year, do not take your eyes off of him—we may be at the dawn of something truly special.
About the Contributor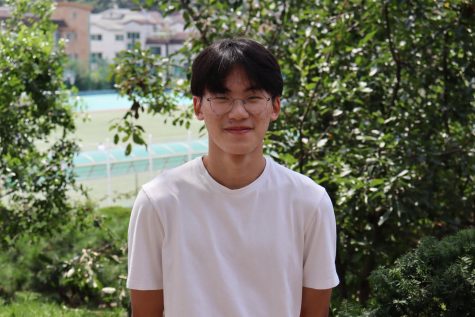 Woojune Kim, Co-Editor-in-Chief
Woojune is a senior Co-Editor-in-Chief of Tiger Times. He loves to read solutions to difficult math problems (not solve them, though), eat Annie's Bunny...