Students arrange summer plans
As the end of the year approaches, students have begun to plan for a fun summer break starting on June 10, motivating themselves to reach the finish line. 
Many students look into going on vacation, taking a break from everyday life.
"I am thrilled to travel to Taiwan and meet my grandparents and friends there," Eddie Chu (10), Taiwanese citizen, said. "I have not kept in touch with my friends in Taiwan for a long time, so I hope I have the opportunity to hang out with them while I have my Taiwanese snacks that I had yearned for."
Meanwhile, other students plan on enjoying their hobbies or pursuing new ones.
"I definitely wish to continue making desserts once summer arrives," Ann Lee (10), avid baker, said. "I have started growing interest in baking this semester, but I simply did not have time to cook these days. After I finish all of my tests, I cannot wait to get my first check off my baking bucket list: brownies."
"After watching Green Book, a movie based on a true story that shows racial barriers can be broken through music, I was strongly inspired to learn to play the piano," Gyusung Lee (10), ardent movie enjoyer, said. "It would certainly not be easy, but I think it would be a meaningful challenge."
Of course, for many students, summer is not all fun and games: a big portion of their summer will be devoted to academic pursuits.
"Sadly, most of my summer days would be spent on stressful hagwons for my next year AP courses," Ann said. "But I think it is important to look forward to celebrating the end of the year with my friends––that way I will feel encouraged to power through the remaining semester."
About the Contributor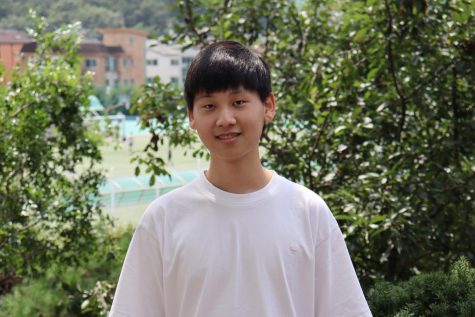 Joseph Chun, Design & Production Editor
Joseph is a junior copy editor for Tiger Times. He is a night person and often heavily relies on coffee. In his free time, he loves to watch LoL Champions...