Yoo Quiz on the Block controversially features Yoon Seok Yeol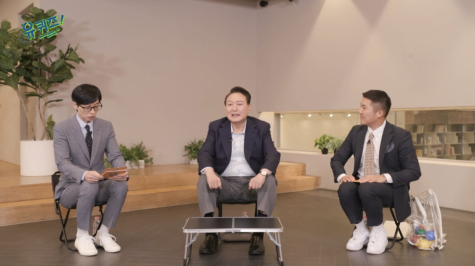 On April 20, the famous Korean talk show Yoo Quiz on the Block broadcasted an episode that had its main guest as President-elect Yoon Seok Yeol. Immediately following the announcement that Yoon would be making an appearance on the show, many fans took to social media to express their outrage and disappointment that the show was depicting clear political bias toward the conservative president.
"Although politics are an important topic for people to discuss and be aware of, the level of political agenda pushing displayed by the producers of the show and by the president-elect seems excessive," Brandon Choi (10), a former viewer, said, "I believe that politicians should not be using celebrities in order to gain more popular support."
Further controversy erupted when a staff member of the current Moon administration announced that they had requested to appear on the show in the past but that the producers denied his appearance, stating "a politician's appearance does not match well with our program's concept." The producing company, CJ ENM, has since denied these allegations and has even stated that they might be taking legal action if such accusations continue.
After the broadcast, it was revealed that the two hosts of the show, Yoo Jae-Suk and Jo Se-Ho, did not know about Yoon's appearance until the morning of the filming date and neither did many of the staff. Yoo Jae-Suk, who is known for being professional and is nicknamed "The Nation's MC," seemed uncomfortable, and screenshots of his expression have gone viral. 
"I do not really think that the whole situation is much of an issue because political opinions in the entertainment industry should not be prohibited, Ann Lee (10), a celebrity news follower, said. "However, the way that the whole situation was handled was wrong, and I feel bad for Yoo Jae-Suk who faced a lot of criticism even though he did nothing wrong."
Even though the media frenzy has died down, many former viewers who have expressed their displeasure have not returned to the show. Even before Yoon's controversial appearance, the show's viewership ratings have not been high, especially during the 2022 Olympics, and many are questioning the future of the program.
About the Contributor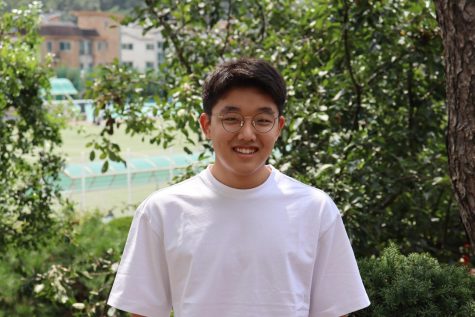 Paul Moon, Managing Editor
Paul is a junior reporter for Tiger Times. He likes running at night and enjoys the night city view. He watches way too much Youtube and loves watching...