Chess Club organizes intra-school tournament
On Wednesday, May 16th, the SIS Chess Club organized a tournament for middle and high schoolers in the atrium. Desks were set up with chess boards, chess pieces, and chess clocks, and there were around six matches running at once. The Chess Club also provided pizza for all student participants, creating an enjoyable setting. 
"I would say that I really enjoyed the atmosphere throughout each round of the tournament," Ryan Jung (10), executive of the Chess Club, said. "Each player played very intensely, and although some lost, it always ended with a smile and a laugh. Throughout the tournament, I felt the exact intensity and joy I felt in the other tournaments that I have participated in, which was very refreshing as chess has been basically canceled over the past two years due to COVID-19." 
Due to COVID-19, the Korean-American Interscholastic Activities Conference (KAIAC) was not able to hold chess tournaments. With fewer opportunities, chess players were unable to play the game and improve their skills properly. But with the declining number of COVID-19 cases in Korea, the Chess Club is looking forward to expanding students' engagement in playing the board game again. 
"The main goal is to get more people to join chess next year, especially people coming into high school," Matthew Mazzola, advisor for the Chess Club, said. "Because of COVID and a lot of other activities being shut down, chess was included in the KAIAC tournaments not being held. So there has been a slow decline of people joining chess just because there were no big chess tournaments, which the Chess Club was usually involved with. So, the main purpose is to get more people to be excited to play chess who may not have known about chess."
Mr. Mazzola's vision is shared by Ryan, next year's president. He also hopes to raise students' interests and engagement in chess by connecting with student bodies from other schools. 
"As the future president of the Chess Club, I hope to expand the chess tournament even more by engaging with other schools and have more students from middle and elementary school students as well," Ryan said. "I am hoping that with fewer COVID-19 cases, the chess tournaments will be bigger and that it sparkes interest among people."
About the Contributor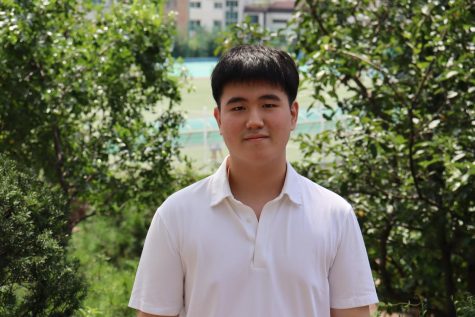 Jack Lee, Reporter
Jack is a senior reporter in Tiger Times. He loves to listen to lo-fi music, but his tastes for music frequently change. During his off-time, he likes...