SIS returns to pre-COVID-19 normalcy
Since April, the South Korean Ministry of Health and Welfare announced that omicron is in retreat. The government has recently lifted most of its COVID-19 precautions and many citizens are claiming that normalcy is finally on the horizon. For the past few months, SIS has also taken steps towards normalcy, organizing in-person school events such as prom, graduation, club parties, and many more. 
Every year, one of the most important school events during May is prom and graduation. However, due to COVID-19 restrictions, SIS has not been able to host a prom since the Class of 2019. Graduation was also limited to bringing only two family members per senior. 
Things are now returning to normal. The Class of 2022 enjoyed their prom last week and sent out their graduation invitations to friends and family. Graduation took place without guest restrictions on May 20. 
"While it is definitely exciting to be able to participate in in-person school events, I think I will still miss some parts of virtual school like sleeping until 8 a.m. and eating snacks during class," Andrew Park (11) said. "But it is great to see that our community is returning to normal."
Athletes and members of the Tiger Sports Council have re-kindled school spirit by hosting pep rallies and multiple tournaments over the past month. Meanwhile, club executives and advisors are organizing end-of-the-year pizza parties for club members. 
"Last semester, our club could not host a pizza party because of the COVID-19 precautions," Jinwook Shin (11) said. "But all of our members were super happy to find out that we could finally host one next week."
"Since the COVID-19 regulations are loose right now, I was able to watch the pep rallies and engage in school activities like May Madness," Eric Chang (11) said. "I think there is definitely more school spirit going on."
Over the summer, students are going back to their pre-COVID-19 summer activities such as visiting relatives abroad, going to summer camps, and working as an intern in person. 
"I am really looking forward to going to California this June for a summer program," Nancy Koo (11) said. "I am grateful that I can finally meet new people and travel to different places around the world."
Leave a Comment
About the Contributor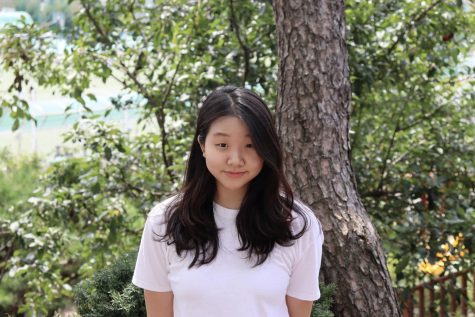 Minjae Chun, Design & Production Editor
Minjae Chun is a senior design and production editor of Tiger Times. She is passionate about art, literature, and journalism. She enjoys having movie nights...