Real Madrid battles Liverpool at Champions League Finals
On May 4, LaLiga powerhouse Real Madrid mounted a comeback win against Manchester City and booked its place in the Union of European Football Association (UEFA) Champions League Final. On the brink of elimination, Real Madrid striker Karim Benzema scored the penalty goal after being fouled by Manchester City's Ruben Dias, securing Real's 6-5 aggregate victory. On May 29, as Real Madrid steps into Stade de France for the championship match against Liverpool, all eyes are on both teams.
"I think one of the most determining factors will be the setup, or specifically the starting lineup of the game," Sungwook Kim (9), Champions League follower, said. "The managers of both teams, Carlo Ancelotti of Real Madrid and Jurgen Klopp of Liverpool, have shown their passion for winning this trophy, and people believe that this enthusiasm will be reflected in the teams' organizational structures. While fans and media have devised new potential starting lineups on an everyday basis, the final decision will be in the managers' hands."
Since the start of the Champions League this year, Liverpool has faced stiff competition but has managed to sport a nearly perfect record across 12 games, losing just once against Inter Milan. Liverpool's success is in large part owed to Mohamed Salah, a star player who scored eight goals throughout the league. Moreover, the team has expressed a strong will to take revenge for their 2018 loss to Real Madrid, during which then-Real defender Sergio Ramos dislocated Salah's shoulder. 
"Liverpool has been spectacular throughout the season and continued their reign under the great manager Juergen Klopp," Jihoon Kim (11), soccer enthusiast, said. "While their recent performance is somewhat troubling with Salah not performing at his best in the English Premier League, I believe they can make a successful comeback since they are strong in the important games. After all, they have been nearly undefeated this entire season, and their successful performance in the last round of the Premier League further cements my belief in the success that awaits at the UEFA Champions League."
On the other hand, Real Madrid has had a tumultuous season of both wins and losses. In their rounds against Paris Saint-Germain and Manchester City in the Champions League, Real was on the brink of elimination before miraculous last-minute goals from their ageless veteran, Karim Benzema. Despite the difficult season, many predict Real will prevail, as the team has been unbeatable in their most recent five matches against Liverpool.
"I am excited to see Karim Benzema win the Champions League this year," Andrew Nam (11), soccer superfan, said. "Personally, I believe that Real Madrid possesses two of the top players in the world right now—Karim Benzema and Luka Modric—whose level cannot be met by any Liverpool player. Moreover, while Real Madrid's national league, LaLiga, ended weeks ago, Liverpool competed in the Premier League for the Quadruple until recently, which would have depleted the players' capacities."
While all the attention is on the Champions League finals right now, experts and soccer commentators point out that the game will be essential in shaping purchases and trades in the following transfer window. If a player secures victory at the Champions League finals, which is soccer's most celebrated match, he will become much more coveted during the window. With stakes and excitement high, only time will tell which team—Real Madrid or Liverpool—will bring home the Coupe de Clubs, the Champions League trophy.
"While winning the Champions League does not necessarily guarantee a spike in salary or transfer fees, it does help validate the player's position as an athlete," Andrew Ro (9), varsity soccer player, said. "As of now, we know that Real Madrid players Luka Modric's and Isco's contracts will end this season, which changes the paradigm and value of the whole game. For now, though, I am excited to see the two greatest European teams face each other and deliver an electric game for all football fans alike."
About the Contributor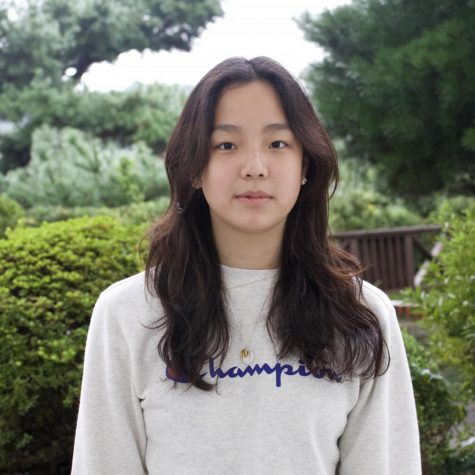 Isabelle Lee, Reporter
Isabelle is a junior reporter for Tiger Times. She loves watching gossip girl on Netflix over and over again and loves solving weird physics problems....