Yoon and Biden hold first summit in Seoul
On May 21, newly-elected South Korean President Yoon Suk-yeol and U.S. President Joe Biden met at a summit in Seoul as part of his new Asia-Pacific economic bloc. Much of their talk focused on North Korea, with both of them promising to work together toward the complete denuclearization of the Korean peninsula. 
The United States and South Korea are also considering increasing military exercises in response to North Korea's missile and nuclear programs. The presidents' meeting additionally served to strengthen the continuing alliance between their countries.
"I have been following President Yoon's summit, and I believe this meeting is an important beginning for both Korea and the United States to promise further political and economic cooperation," Sean Lee (11), student with a strong interest in politics, said. "Both presidents announced plans to expand military exercises, and this may help to reinforce greater national security. I hope President Yoon continues to establish such international meetings to build closer relationships and stronger economic ties with other countries to be prepared for major future global challenges." 
Economic collaboration was also a main focus during the summit. President Yoon and Biden emphasized the importance of cooperation in strategic industries, such as microchips and EV batteries, to build a stronger supply chain. 
Both presidents also discussed their shared belief in constitutional democracy and respecting individual rights. The meeting further served to promise cooperation in addressing global health issues caused by the rapid spread of COVID-19 and environmental concerns like climate change.
"The political implications of this most recent meeting are intended to tighten political relations between the U.S. and South Korea," James Kowalski, advisor for SIS' Model United Nations (MUN), said. "That political relationship looks to also strengthen economic ties in terms of supply chains and semiconductors, for example. Given the difficulties of the past several years due to COVID, ensuring flows of high-tech goods between the U.S. and South Korea is as important as ever."
About the Writer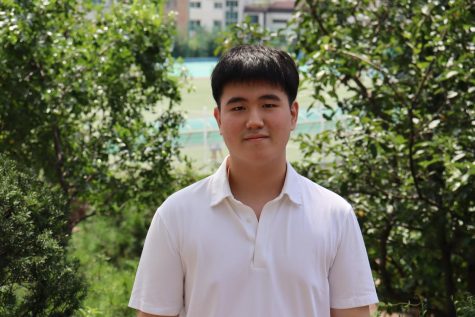 Jack Lee, Reporter
Jack is a senior reporter in Tiger Times. He loves to listen to lo-fi music, but his tastes for music frequently change. During his off-time, he likes...