Democrats pass Inflation Reduction Act
On Aug. 17, President Biden signed the Inflation Reduction Act, a bill to lower inflation, take climate action, and expand healthcare. 
"Now the government is able to negotiate pharmaceutical prices directly with drug companies, which has long been sought," James Kowalski, AP US History teacher, said. "High drug prices is one of the reasons why Medicare and Medicaid are such huge outlays of government funds, so this legislation will hopefully bring those costs more under control."
It remains to be seen the effectiveness of these measures, which fulfill key aspects of the Democratic party's agenda. The bill implements a new minimum tax of 15 percent on companies making over $1 billion annually. 
"It aims to be fiscally sound in terms of raising corporate taxes to offset current and future deficits," Mr. Kowalski said. "Long-term, it's expected to generate hundreds of billions of dollars in new revenue." 
The new act strives to cut carbon emissions by 40 percent by 2030. This includes investments in renewable energy initiatives, electric vehicles, and a new carbon tax. 
"Looking at many European countries who currently aim to or have already achieved carbon neutrality, the act is not ideal as it doesn't do enough to deter climate change," Joon Sung Kim (11), Vice President of the History Club, said. "However, it's definitely better than doing nothing and accelerating climate change."
This legislation could have greater implications in American politics by influencing support for Joe Biden's presidency.  
"I think that this was very much needed for Joe Biden politically," Mr. Kowalski said. "Given the energizing impact of the overturning of Roe v. Wade and the confirmation that Joe Biden can also deliver important legislation, he has some momentum behind him. Whether that upward trajectory for Joe Biden will also lift the broader Democratic Party remains to be seen." 
The bill could also improve the Democratic party's performance during the November midterm elections. 
"It helps the Democrats' chances because it passes popular legislation like healthcare," Henry Hatridge (11), politics enthusiast, said. "This bill won't be a game changer, but it will definitely help during midterms."
About the Contributor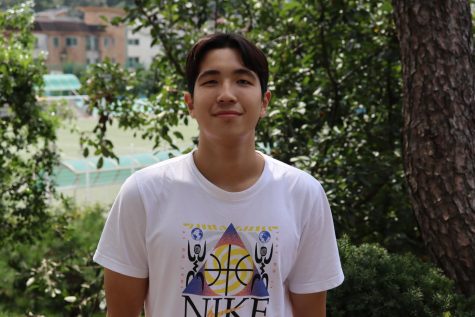 Brandon Choi, Reporter
Brandon is a junior reporter for Tiger Times. He likes playing basketball, watching TV shows, and listening to music. He follows US politics often and...