Negative reviews meet BLACKPINK's 'Pink Venom'
BLACKPINK's newest song, "Pink Venom," was released on Aug. 19, and fans have been publicly voicing their dissatisfaction through social media platforms, stating that the song was not worth the two-year wait. 
As "Pink Venom" was BLACKPINK's first release in two years, fans around the world were filled with excitement. The song reached 90.4 million views within 24 hours on YouTube and broke BLACKPINK's past record with "How You Like That", 86.3 million views within 24 hours, from 2020. On top of this, BLACKPINK became the first female K-pop group to achieve no.1 on Spotify's Global Top 50 Songs Chart with "Pink Venom". 
"I already knew that BLACKPINK was going to break a few records with their new song like they do every comeback," Rachel Cho (10), K-Pop fan, said. "But their new achievement of 90.4 million views within just a day definitely took me aback when I initially found out." 
Although when solely looking at the statistics, it may seem like "Pink Venom" was a hit, the song, in reality, has been facing immense criticism from listeners for lacking freshness and sounding "too similar" to many of BLACKPINK's past songs. 
"I was quite disappointed when I first listened to 'Pink Venom,'" Alex Lee (10), music appreciator, said. "The lyrics sounded very lazily written, and the beat felt underwhelming and boring. BLACKPINK always comes up with songs that sound almost identical to each other, and 'Pink Venom' is definitely one of them. I don't think I will be listening to it often." 
"Pink Venom" was a pre-release for BLACKPINK's album, "Born Pink", which will be coming out later in December. To promote their new album and engage with fans, the group will be going on a "Born Pink" world tour from Oct. 15 to June 21, 2023, visiting cities across North America, Europe, Asia, and Australia. 
"I am really excited about the tour. I'm hoping that I get lucky enough to succeed in ticketing—I would love to see BLACKPINK live." Riley Im (10), BLACKPINK fan, said.
About the Contributor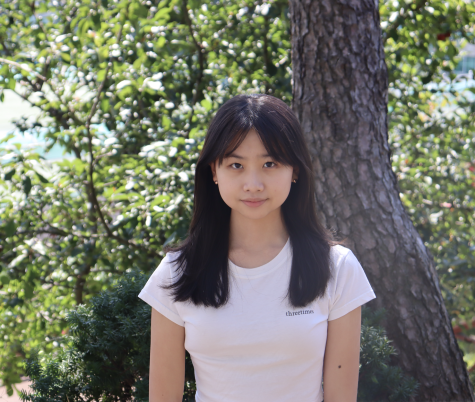 Chelsea Kim, Reporter
Chelsea is a sophomore reporter for Tiger Times. She possesses a great appreciation for literature and enjoys listening to music and binge-watching movie...