SIS Robotics Team commences
The SIS robotics team started its first practice on Aug. 26 after school from 3:30-5:00 p.m. Practice takes place every Friday in the former boys locker room above the swimming pool and will end in February following the KAIAC Finals.
The first few meetings will center around building the robotic stadium for this year's event, and then the team will focus on refining the robot in preparation for the KAIAC competitions starting early November. Members who partake in a fall sport are able to join after their season ends.
"The goal at this point is trying to grow the team," Joseph Gallagher, robotics team coach, said. "We have got a lot of people on the programming side but not many on the mechanical side for building the robot. With my background in mechanical engineering, I am hoping to give more advice as I learn more about how robotics works."
The event for this season, Spin Up, involves robots shooting discs into a floating goal to score points. However, if the discs fall right under the goal, the opponent team earns a point. Teams can also score points by spinning rollers elevated above the field fence to match the team's color. 
"Since we started practice earlier than last year, I am hopeful of a better performance than last year," Tobias Choy (11), robotics team member, said. "Although the skilled seniors have graduated, we have recruited students with robotics experience, so we are expecting a great season."
This will mark the second year since KAIAC began its robotics league. While the competitions were done virtually last season, they are planned to occur in person this season. Each team will attend three out of the six competitions with an additional final matchup. Teams can also compete in the Korea National Tournament for a chance to qualify for the international finals.
About the Contributor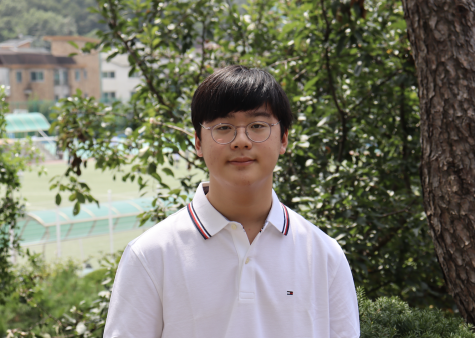 Andrew Shin, Reporter
Andrew is a junior reporter for Tiger Times. He enjoys cycling, watching anime, and programming in his off-time. Feel free to approach him with anime recommendations!