Chet Holmgren to miss entire 2022-'23 NBA season due to foot injury
Chet Holmgren, the no. 2 pick in the NBA draft, is expected to miss the 2022-'23 season after suffering a Lisfranc injury to his right foot during a pro-am game in Seattle. 
The 20-year-old forward for the Oklahoma City Thunder showed exceptional performances in the NBA Summer League and was projected to contend for the Rookie of the Year Award, but with a foot injury forcing him to watch on the sidelines, Holmgren will have to wait until next season before making his career debut. 
"Chet's injury was very unexpected and shocking," Aaron Kim (11), NBA enthusiast, said. "I initially believed that the injury was only minor and not a season-ending one. After I learned that Chet would not be able to play this season due to his foot injury, it was quite disappointing as I was very much looking forward to watching him perform on the court."
The implications of Holmgren's injury will likely extend far beyond his own career. The Thunder is now left with the task of re-building its team from the ground up. With its highly-anticipated star player out for the season, the Thunder will need to find a suitable replacement and continue to work on training its new starting lineup. 
According to Tim Munro, NBA fan, Holmgren's injury will slow the progress of the Thunder as a team and organization. In the previous NBA season, the Thunder struggled to remain competitive, ranking second-to-last in the Western Conference.
"The Oklahoma City Thunder is still in the rebuilding process and is not looking forward to winning a championship," Aaron said. "They would benefit from having Chet on the starting lineup, but the team should focus on improving the players it already has to prepare for the future when many of its players will be in their prime."
Injuries for NBA rookies are nothing new. Many top NBA drafted players, including Blake Griffin, James Wiseman, and Zion Williamson, all suffered injuries in their rookie years, forcing their teams to make adjustments to their starting lineups. Despite these setbacks, some teams managed to recover. The Golden State Warriors, for instance, managed to secure their seventh NBA championship title even after their sophomore player James Wiseman suffered a tear in his right knee and was forced to remain on the sidelines during the 2021-'22 season.  
"As a younger player, Chet has not even played a minute in the NBA," Mr. Munro said. "He was there at the right time and the right place, and it could have happened to anyone. There is probably a little fear factor as well because there have been other cases of players who have also had foot injuries, and once you get an injury early on in your career [the concern becomes whether] you can recover from it."
About the Contributor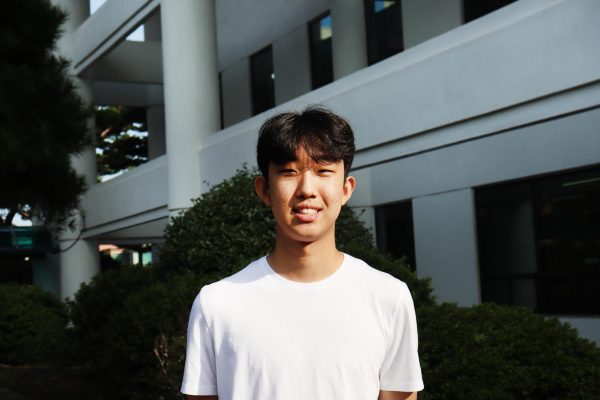 Daniel Shin, Editor-In-Chief
Daniel Shin is the senior editor-in-chief. In his free time, you may find him exploring the outdoors, swimming, cooking, or listening to music. Feel free...