SIS Forensics team inducts new members
From Aug. 30 to Sept. 2, high school students auditioned to earn a spot on the SIS Forensics team which gives students with a passion for public speaking and argumentative writing an opportunity to improve and showcase their skills in bi-monthly KAIAC competitions. 
"Forensics is a vital team sport that allows students to develop critical thinking, research, and communication skills," Michelle Ganus, Forensics coach, said. "In Forensics, students set aside their biases and look at the big picture so that they could objectively debate one side or another of an important issue. It also allows students to receive constructive criticism from judges in order to improve their performance for the next tournament."
Forensics is divided into two departments: speech and debate. While the speech team meets every Wednesday, the debate team meets every Tuesday; both teams meet after school from 3:15 to 4:45. 
Students who tried out for the speech segment of Forensics assembled their tryout speeches regarding politics, social media, fashion, art, or sports. Students were able to select the type of speech they made as well, with the options ranging from impromptu, original oratory, poetry, and solo or duo interpretation to extemporaneous speaking. 
"I tried out for original oratory specifically because I really enjoy listening to TED Talks in my spare time and wanted to try giving my own speech in front of others," Haven Cha (9), Forensics applicant, said. "I think joining forensics will help me improve my writing skills, as I signed up for original oratory, which required auditioners to write their own speeches."
The types of debate that Forensics offers include Public Forum, Lincoln-Douglas, and Parliamentary. Many who signed up for debate were asked to give a short argumentative speech and identify a possible rebuttal they would expect from their opponents on either an impromptu topic or a specific resolution provided prior to the tryouts. 
"I started preparing by constructing my script as soon as I got the tryout notice," Cecilia Yoon (10), prospective Original Oratory member, said. "The process was not too stressful, but I must admit that I was quite worried about going over the time limit. Other than that, however, I was just excited to start my journey in Forensics through this tryout." 
Results were released on Sept. 5 and selected members will strive to extend SIS' successful history with Forensics in this year's KAIAC competitions, which will be held in person at SIS, YISS, KIS, and GSIS.
About the Contributor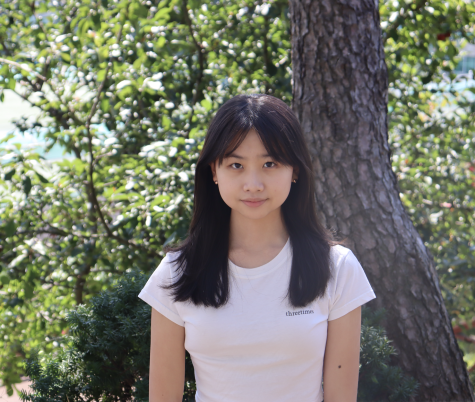 Chelsea Kim, Reporter
Chelsea is a sophomore reporter for Tiger Times. She possesses a great appreciation for literature and enjoys listening to music and binge-watching movie...