Typhoon Hinnamnor hits Korea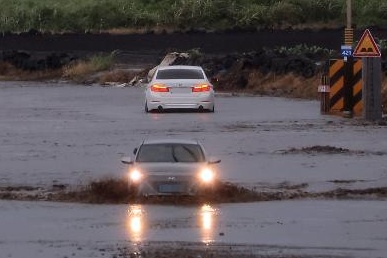 From Sept. 5-7, Typhoon Hinnamnor crossed Korea, approaching Jeju Island and moving near the coast of Busan. This was the eleventh typhoon of the pacific typhoon season, with rain forecasted nationwide and heavy rain forecasted near the southern coast.
The Ministry of Education requested that all schools close or conduct classes online for Sept. 6 in case the typhoon affects schools nationwide. 
Due to weather concerns, SIS after-school buses were canceled on Sept. 5, and all classes online were held virtually the following day. However, teachers were present at school as the typhoon did not affect Seoul and its surrounding area as badly.
"I'm happy that the administration gave a clear message to take the day online early," Mr. Halter, new English teacher, said. "There was less confusion for everyone as it wasn't necessary to wait for a call to know whether the day would be online or in-person. Even though Seoul did not experience much rain or wind, it's better safe than sorry."
The typhoon was marked as a category 5 typhoon as it neared Jeju, but it receded to category 4 as it passed through Busan. While this puts it at a similar magnitude to Typhoon Maemi, the strongest typhoon ever recorded in Korea, Hinnamnor did not have nearly the same impact as Maemi did. 
As of Sept. 6, the Disaster and Safety Management reported six deaths, six missing, and three injured due to the typhoon. Pohang was hit especially hard, with floods on residential complexes and a fire in a steel mill being reported. Additionally, 1695 households experienced electricity outages.
"The Korean government dealt with the typhoon better than the flood last month," Joon Sung Kim (11), follower of Korean politics, said. "Evacuations and closures were planned in advance, and the president actively followed the typhoon's progress, allowing for a fast recovery."
About the Contributor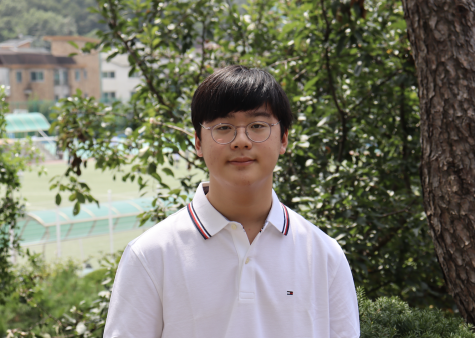 Andrew Shin, Reporter
Andrew is a junior reporter for Tiger Times. He enjoys cycling, watching anime, and programming in his off-time. Feel free to approach him with anime recommendations!