Students and teachers plan for Chuseok
Chuseok is on the horizon, and students and teachers look forward to their long-awaited four-day break. Students' plans differ by grade levels. While certain freshmen and sophomores will study for their SATs, some seniors will work on their college application essays. 
"I will definitely be using this week's break to finish completing my college application essays," Sean Lee (12), a senior preparing for college applications, said. "seniors are typically busy preparing for college applications at this time of the year, and I think this week's break will provide opportunities for me to finish some work I have not been able to catch up due to school work."
Chuseok break also offers students time to spend with their families and friends. 
"But at the same time, I look forward to spending time with families and friends, which I haven't been able to for the past few weeks following the start of school," Sean said. "I am most looking forward to going bowling with some of my closest friends and buying my ski equipments for next year."
Students like Joseph Yoo (9) also have similar plans to Sean's. 
"Because my family, especially my father, is very busy, I would spend time with him and use most of the time to relax with him," Joseph, looking forward to Chuseok, said. "On the other hand, my mother and sister are both very active so we would spend time outside, maybe shopping or leaving home to eat dinner together. Later in the afternoon I would study, then call my friends to play video games and eventually sleep for the next day."
Teachers new to Korea are planning on further exploring Korea by visiting popular tourist spots.
"I always like something with a view," Matthew Halter, English 11 and AP Literature and Composition teacher, said. "so going to take cable cars or hang gliding sounds fun. I am also looking forward to doing the DMZ tour at some point. Climbing over the edge of the Lotte Tower will also be great for taking pictures."
About the Contributor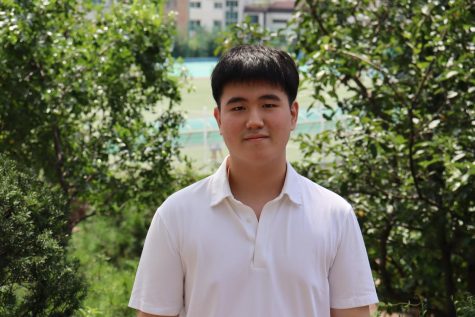 Jack Lee, Reporter
Jack is a senior reporter in Tiger Times. He loves to listen to lo-fi music, but his tastes for music frequently change. During his off-time, he likes...