Korean government loosens travel restrictions
Since Sept. 3, negative pre-departure COVID-19 test results were not required for inbound travelers, regardless of their vaccination status. Although travelers will still have to take a PCR test within one day of arrival, a negative COVID-19 test is not necessary to take the flight to Korea.
Some people feel that the change is unnecessary and will only increase the rates of COVID-19, especially during holidays when travel is popular among Korean citizens. 
"My parents have been worried that traveling could lead to us getting COVID-19 in the airplane to Korea," Dora Shen (10), a student who went abroad for summer break, said. 
"When I went back to Canada to visit my family, I got COVID-19 right before the flight to Korea, so I had to push my flight a week later." Glen Monaghan, science teacher, said. "If I didn't have to take a pre-flight COVID-19 test, then I could have gone on the flight and infected everyone on the plane."
The loosened restrictions will allow easier access for potential travelers in and out of Korea. Due to the government expecting travelers to only get a COVID-19 test after their departure, other people felt happy with the change. 
"It was very hectic trying to get from one place to another with a COVID-19 test before and after the flight," Dora said. "I think this change might be good for many Koreans, especially for people who travel a lot."
This divide in opinion shows how the pandemic has changed, mainly with the risk of getting the illness. Recently, the number of people infected with COVID-19 has been very low, with the number of people with the illness marking a new low on Sept. 7 after peaking in mid-August. 
"People are definitely getting used to living with COVID-19, and most people I know have had COVID-19 already," Mr. Monaghan said. "Due to increasing vaccination rates and less complications, people do not seem to be afraid of the virus anymore." 
About the Contributor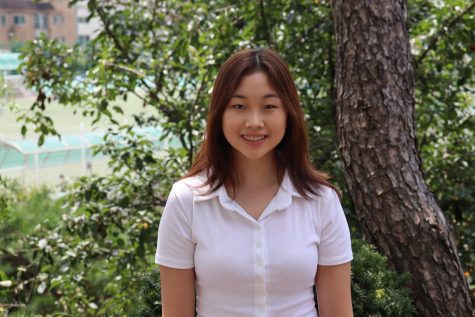 Hannah Yi, Reporter
Hannah is a sophomore reporter of Tiger Times. She loves drawing, writing narratives, and listening to new genres of music. In her free time, she enjoys...