Clubs start with updated guidelines for 2022-'23 school year
Club meetings for the 2022-'23 school year have started on Sept. 8, with updated guidelines regarding funding that will ensure transparency. 
Club funding is a club's lifeline, the source that fuels potential trips and projects. The new rule mandates clubs to create a spreadsheet, which is usually done by the club's treasurer, who is responsible for keeping track of all monetary exchanges. 
"Previously, it wasn't clear what clubs were spending money on," Jonathan Ames, Athletics and Activities Director, said. "The only evidence that myself and the high school office had was looking at the envelopes, but the envelopes did not itemize what exactly the expenses were." 
This year, clubs are required to program the spreadsheet so that it records every monetary transaction, which allows easy access to the full history of exchanges. The spreadsheet will also be shared with all members of the club, not just with executives and advisers. 
Although these are the new regulations for funding, old rules still apply. Executives and advisers must sign for any withdrawals, and clubs will be provided with only the exact amount of money needed. Also, club members must pay for merchandise such as hoodies, as club funds will not provide for this.
"This new system allows not only executives but also regular club members to look at our funds, and if we have enough money, they can propose new club activities," Eunjong Lee (11), President for Tigers on Air, said. "They can now freely approach the executives with their ideas because they also have access to the current status of funds."
About the Contributor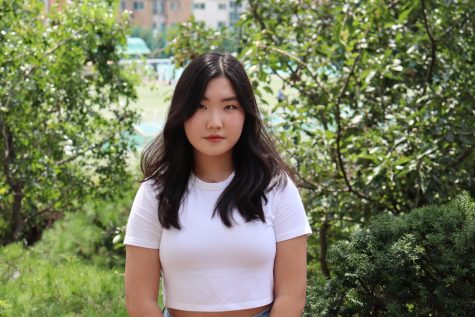 Sophie Choi, Reporter
Sophie is a junior reporter of Tiger Times. She loves watching K-dramas, hanging out with friends, and spending money at Sanrio stores. She also loves...