College Board creates AP African-American Studies
After eight years without new AP courses, College Board recently announced the AP African-American Studies pilot program which will debut at 60 different US high schools this fall. This multidisciplinary course will touch on civil rights, history, politics, and literature, adding a novel perspective to the current collection of AP history classes. It will allow students to study African-American cultures as well as develop an appreciation for Black history and its modern social, economic, and political impacts.  
"History is all about interpreting the past," Joon Kim (11), vice president of the History Honor Society club, said. "Sadly, due to the fact that white people dominated American institutions, African American history was and still is mostly excluded from courses such as APUSH. I see this new course of AP African American studies as an important initiative toward shedding light on the largely neglected history of African-Americans."
AP African-American studies received positive reactions from Black communities all over the world. As it is the first time an ethnic minority group has been exclusively represented in a College Board class, the course marks a significant milestone in AP history in terms of its development in inclusivity. 
"I think it is great that there will now be an AP class that allows African-American students to explore their cultural identity and become aware of how their traditions have emerged," Sophia Lim (10), APUSH student, said. "If an individual does not know their culture, it will inevitably become harder for them to truly exhibit themselves to society and prosper as an individual. I hope that this AP course is implemented in more schools as it can benefit not only those of the Black race but also others who aspire to educate themselves more about this topic."
By including African-American studies in the mainstream education system, College Board aims to further ease social tensions regarding racism. Examining numerous examples of Black resistance to segregation, students will get the chance to formulate ideas on how to overcome discrimination in the modern world. 
Some say that this AP course, however, may not be very effective in terms of raising awareness of Black history. They say that this is because this class is an optional course that presumably will only be taken by individuals who are already passionate about this subject. 
"Given the fact that AP African-American Studies is an elective course that will most likely disproportionately attract people who are already motivated toward racial equality and who will likely wind up going to an institution of higher education, which generally tends to be socially and politically progressive, its potential may be limited in reaching a target audience that might benefit most from the knowledge and perspectives that it offers," James Kowalski, AP US History teacher, said.  "That said, the very act of creating a course on African-American Studies is an endorsement of that field, which may reverberate positively in the broader social sphere in the medium- and long-term."
For this pilot course, students will get to take an AP test but will not receive a score nor will be given any college credit. College Board has stated that they are planning to expand the implementation of this AP class to approximately 200 high schools from 60 by the 2023-2024 school year nationwide.
About the Contributor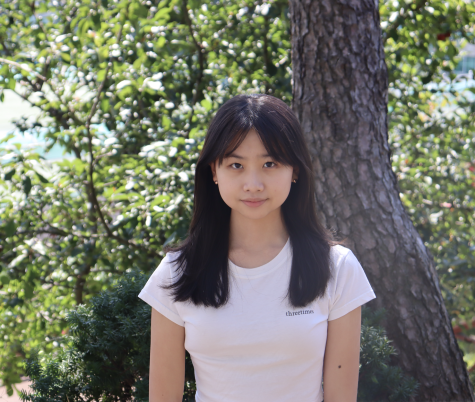 Chelsea Kim, Reporter
Chelsea is a sophomore reporter for Tiger Times. She possesses a great appreciation for literature and enjoys listening to music and binge-watching movie...