"The Rings of Power" overtaken by racist trolls
"The Rings of Power," a spinoff fantasy show to the "Lord of the Rings" franchise, aired Sept. 1 on Amazon Prime Video and received racially charged criticism targeting people of color (POC) from the show's cast. 
Numerous fan rants on YouTube denounced the show's diversity as a "disrespect to Tolkien," the author of the original books, and "woke," a buzzword used to denote left-wing politics. 
Controversy erupted on social media ever since the racially diverse cast was announced. Fans claim having characters of color in the show contradicted the original books, whose characters were all-White. They assert that Middle Earth, the world of "Lord of the Rings," was based on Anglo-American mythology and the cast should be exclusively White in line with the previous films. 
"Our society is changing and just because movies were made in the past without diversity does not mean that was the intent of all involved. It was largely a default of the way Hollywood cast [at the time]," Tim Gardes, HS librarian, said. "Entertainment is representative of our everyday lives, and we interact every day with a very diverse group of people." 
The show casts numerous POC actors including Nazanin Boniandi, Ismael Cruz Córdova, Sophia Nomvete, and Lenny Henry. Proponents of the show's diversity argue that it expands racial boundaries in Hollywood and that the actors' race should not matter in keeping true to the source material. 
"Diversity creates more opportunities for POC to be cast as characters that do not have stereotypical characteristics," Yoonseo Kang (11), avid TV show watcher, said. "The show features mythical creatures, so it is not unrealistic that POC exist too."
The show's actors still receive online harassment. Afro-Latino actor Córdova, who plays an elf in the show, says he encountered "pure and vicious hate speech" since his role in the show was announced.  
"Some of the criticism could be constructive and helpful for directors," Yoonseo said. "However, most of the backlash I see online is just of people using the diverse casting as an excuse to be racist or degrade minorities."
More moderate detractors of the show are dissatisfied with Amazon's approach to diversity. They claim that more movie studios have cast more POC because it is profitable and can help market the show. 
"I think Amazon knew that there was going to be a controversy," Aaron Kim (11), diversity-casting skeptic, said. "It seems like they only cast more diverse actors to make people mad and bring attention to the show."   
Hate toward the show has also led to "review bombing," when users deflate a show's rating for reasons other than its quality. The show currently holds a critic score of 84 percent and an audience score of 39 percent on Rotten Tomatoes as of Sept. 15. Amazon has temporarily delayed the user review system on its own site to determine if a review is "genuine or a forgery." 
"This 'troll culture' where everyone gets to do and say horrible things anonymously and face no repercussions is detrimental," Mr. Gardes said. "People aren't willing to have discussions and just want things to be shut down."
As racial diversity starts to become more prevalent in major film franchises, some fan reactions have been extreme. This is not the first time that a franchise-adjacent show has faced backlash due to diversity. Moses Ingram, an African-American actress in the Star Wars show "Obi-Wan Kenobi," similarly received racist comments on social media for her role.
"The general intolerance for racial diversity can be improved by having more representation in Hollywood," Yoonseo said. "Although some fans will continue to be intolerant of diverse casting, by normalizing POC in media, audiences will stop looking at diversity as something 'different' and more as the norm."
About the Contributor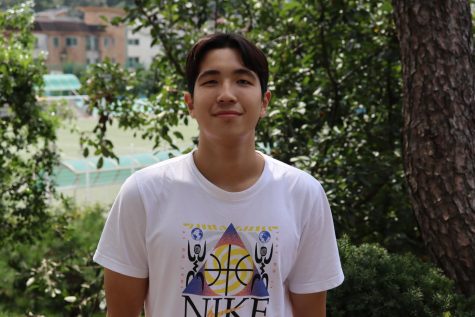 Brandon Choi, Reporter
Brandon is a junior reporter for Tiger Times. He likes playing basketball, watching TV shows, and listening to music. He follows US politics often and...