Ukraine launches counter-attack
Ukraine launched a surprise military offensive on the eastern Kharkiv region earlier this month, and on Sept. 10, President Zelensky announced that Ukrainian forces have advanced to the key city of Izium. This marks a shift in the rhetoric of the war, with Ukrainian forces recapturing more territory in five days than Russia captured in the last five months.
"I definitely wasn't expecting Ukraine to strike back at Russia," Eddie Chu(11), GovPol student, said. "They've been on the back foot defending this entire time, and I didn't even think they were going to last this long, so this counter-attack was definitely surprising."
Russian forces guarding the region have retreated en masse, although sporadic fighting still remains in the region. The Ukrainian military seems to already be eyeing its next target, opening a new offensive at the further east regions of Donetsk and Luhansk.
The Ukrainian head of military for Luhansk, Serhii Haidai,  announced that their next target is Lysychansk, the last city taken by Russia in the Luhansk region. Ukraine claims that Russian soldiers are deserting and retreating at the news of a potential Ukrainian attack.
Following the attack, Putin's authority in Russia was called into question, as he refuses to end the war, while also refusing to fully mobilize the military. Over 65 Municipal representatives from St. Petersberg have called for his resignation. The Russo-Ukrainian war is still far from over, but experts expect Ukraine to increase its aggressiveness in retaking territory.
"I'm very interested to see where this war is headed," Eddie said. "I hope it will be wrapped up sometime soon."
About the Contributor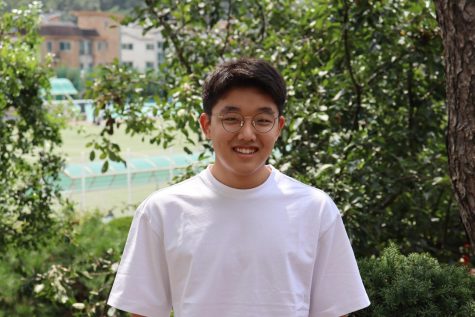 Paul Moon, Copy Editor
Paul is a junior copy editor for Tiger Times. He likes running at night and enjoys the night city view. He watches way too much Youtube and loves watching...