Are we making our liberal arts education less liberal?
Are you moongwa (문과) or eegwa (이과)? Or both? 
It is a question that is as old as the Korean education system itself, fueling hours of lunch table gossip and tormenting generations of high school students. But what exactly does it mean to be moongwa or eegwa? And how have these two words gained so much value and maintained so much relevance in the minds of SIS high schoolers?
The words moongwa and eegwa come from the Korean public education system, which splits its students into one of two tracks once they reach high school: the moongwa track—majoring in the humanities—and the eegwa track—majoring in STEM. Depending on which path a student chooses, their class options and even career prospects become strictly limited. 
A typical Korean moongwa student would be locked out of upper-level calculus and would instead take more social science courses such as history. Then, in college, they would be restricted from selecting any STEM-related major except for a few exceptions. In fact, the college admissions exam is different for moongwa and eegwa students due to large differences in their curriculums. As such, the gravity of the moongwa vs. eegwa dilemma is understandable, at least in the context of traditional Korean high schools.
However, the fact that SIS students still classify themselves as moongwa or eegwa, despite the school's wide, nonrestrictive array of class selections, seems strange. Most classes are open to all students and require one or two prerequisites at most — so if you are really intent on taking a certain subject, it is not difficult to take it at some point in your high school career.
Yet during every add/drop period, we never fail to witness the mayhem of students swapping around their schedules to form their perfect moongwa or eegwa profile: whether it be the moongwa student who "must" take AP US History their sophomore year or the eegwa student taking both AP Statistics and Precalculus their junior year.
This fixation on being either moongwa or eegwa likely stems from good-intentioned, yet inapplicable advice from parents who went through the traditional Korean education system. While this system has certainly proven itself as a tried and true method, helping Korea to boast some of the highest literacy rates in the world, it is almost irrelevant at SIS. If anything, it is an ideology that hinders students from broadly exploring a wide range of academic interests, defeating one of the greatest merits of a liberal arts education.
Most students at SIS elect to go to universities in the United States, where they will likely not even have to declare a major until their sophomore summer. So if college students cannot decide their majors, it makes little sense for a high schooler, who has less exposure to various subjects, to box themselves in as moongwa or eegwa. 
A student who previously classified themselves as STEM may find immense interest in a history class, or vice versa, and there is absolutely no need to draw an arbitrary line down the middle. One can take classes in both the humanities and STEM and enjoy great breadth and depth in both over a four-year high school career.
The burden of eliminating the moongwa and eegwa misconception falls most heavily upon the backs of students, as they have direct control over which classes they will take. However, this culture also largely stems from the influence of SIS parents, many of whom attended a university in Korea. 
There are several methods, if taken seriously, that could help alleviate this issue. For instance, newsletters or presentations to parents could be sent online or delivered in person to give them a better understanding of the flexibility in the liberal arts education system found at SIS and most US colleges. Even with these efforts, the preconceived notions of moongwa and eegwa will certainly be tough to break. With determined efforts from students and parents, however, the SIS community will move closer to eliminating the moongwa and eegwa misconception and help us all reap the full benefits of our education system.
About the Contributor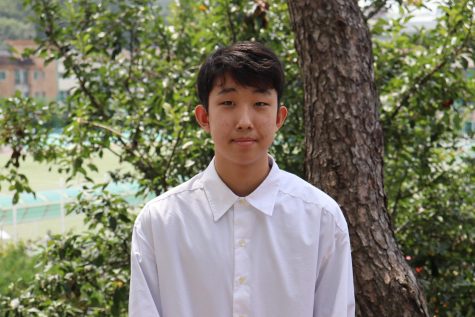 Daniel Shin, Editor-In-Chief
Daniel Shin is a junior Managing Editor for Tiger Times. In his free time, you may find him exploring the outdoors, swimming, cooking, or listening to...