Apple unveils new line of products
Apple announced the release of their new iPhone 14, Apple Watches, and Airpods 2 on Sept. 7, receiving mixed reviews.
Most notably, Apple released the different versions of the iPhone 14, such as the iPhone 14 Plus, iPhone 14 Pro, and iPhone 14 Pro Max. Although people were expecting a big change to the new iPhone, it has almost no differences to its predecessor; the only visible difference is the front camera "notch," which increases the size of the screen.
"I was planning on buying the next iPhone because my current phone is old," Liam Lee (10), a potential Apple customer, said. "But I think I should wait one more year for the iPhone 15, which is supposed to be very different from past versions."
On the other hand, the new Apple Watch 8, Apple Watch SE, and Apple Watch Ultra have garnered great attention from many students and teachers. Apple Watches are becoming very popular among young adults in South Korea, so people have taken extra interest in the new Apple Watch Ultra. The new watch is far more resistant to external forces such as water and dust, and it has a new button that allows users to customize its functions for convenience. 
The third new product that Apple introduced was the Airpod Pro 2. Compared to the previous models, it has a new touch feature that allows users to swipe or tap the headphones to trigger certain events. The biggest visible difference is located on the Airpod 'pods,' where there are speakers on the bottom and a hole for individuals to customize lanyard loops. 
"Apple is one of my favorite companies because of its ability to cater to its customers," Yoonseo Kim (12), frequent customer of Apple, said. "Apple products have been satisfactory, so I've always looked forward to their new products."
About the Contributor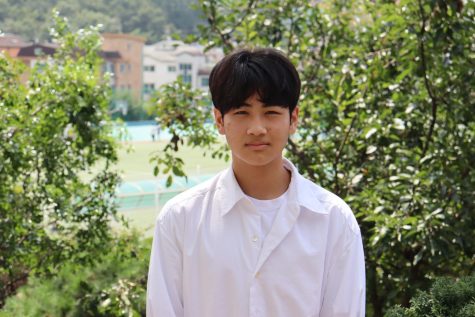 Waan Choi, Reporter
Waan is a sophomore reporter for the Tiger Times Online team. He loves watching the Premier League, listening to music, playing soccer, and shopping. He...