Typhoon Nanmadol hits Japan
On Sept. 14, Typhoon Nanmadol crashed into Japan, killing four and injuring more than one hundred people.  To avoid any further damage, nine million people evacuated and sought shelter after a series of destructive landslides. 
When the typhoon hit Kyushu, an island on the southern coast of Japan, severe winds and rain caused destruction to buildings and infrastructure. As of Sept. 20, 140,000 residents remain without electricity.
"I think that most of the people in Japan who were affected by the typhoon are in rural Japan and not in Tokyo, so I don't think most of my friends got affected," Samuel Hong(12), former Tokyo resident,  said. "I even just called a friend and he told me it is barely raining and that the only inconvenience is delayed public transportations. Personally I did not have that big of a storm hit me when I went to school in Japan. But maybe the biggest inconvenience I had was when my plane got canceled."
In recent days, the typhoon has turned more violent, reaching an astounding 234 km/h, and is headed toward mainland China. Many businesses and transport, such as ferries and bullet trains, have been interrupted.
Typhoon Nanmadol is one of Japan's worst typhoons of all time. Even though weather conditions improved across many regions, recovery efforts are ongoing as of Sept. 20.
About the Contributor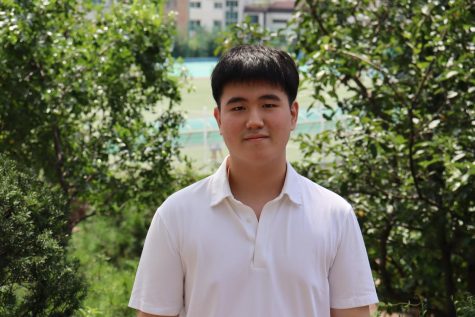 Jack Lee, Reporter
Jack is a senior reporter in Tiger Times. He loves to listen to lo-fi music, but his tastes for music frequently change. During his off-time, he likes...