HSSC hosts Assassin
The HSSC-hosted event Assassin, an annual game where participants take a selfie with their assigned targets to eliminate them, began on Sept. 19.
For each of the three rounds, HSSC notifies participants about their assigned group of four or five, who then eliminate one another until only one person stands. The first round ended on the end of Sept. 20, with 74 of the 100 participants eliminated. Surviving assassins have moved on to the next round.
"HSSC took a new approach of assigning assassins multiple targets this school year, compared to last year when two people had targeted each other," Ann Lee (11), HSSC member, said. "We thought that not only is this format suitable for a large number of participants, but it also will bring more fun and variety to the game."
HSSC has prepared rewarding prizes: first place will receive a club meal, while second and third will receive Kodak film cameras. Additionally, HSSC gives out 30,000 won, 20,000 won, and 10,000 won Tiger's Den gift cards for those three, respectively.
Motivated to eliminate their friends and win these rewards, students devised specific plans to stealthily assassinate targets and eventually claim the crown.
"I have been using a two-second timer in my iPhone camera so that I can make it less obvious that I am aiming for taking a selfie," Eddie Chu (11), passionate participant, said. "I also gather information on my targets' first period classes if possible, such that I can hide somewhere nearby and pounce on them during office hours."
Eddie added that he has grown cautious since last year's Assassin. "Katelyn Oh (11) eliminated me in Assassin's first round last year, all because I let my guard down for one moment," Eddie said. "I need to ensure that does not happen again." Sadly, Yates Park (10) killed Eddie on Sept. 21, the day after the interview, putting his master plan in vain.
Ann said that HSSC hopes Assassin helps foster school spirit.
"We intentionally put participants from different grade levels in the same group," Ann said. "Hopefully, students from different grades, initially not close, can form bonds during attempts of assassinating each other."
About the Contributor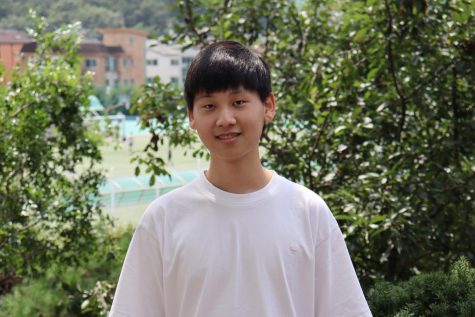 Joseph Chun, Design & Production Editor
Joseph is a junior copy editor for Tiger Times. He is a night person and often heavily relies on coffee. In his free time, he loves to watch LoL Champions...