Patagonia founder donates company to fight climate change
On Sept. 14, Patagonia founder Yvon Chouinard, a rock climber-turned-entrepreneur, donated his company to a non-profit organization in a bid to fight climate change, becoming one of the first billionaires to give away a mainstream brand instead of selling or taking it public. 
"I was happy [with Chouinard's decision], but I was not totally surprised because of what he has done in the past in terms of his donations or the way he has run his company," Tim Gardes, environmental enthusiast, said. "He has been really generous in the past with the use of proceeds from his company, so this just seemed like the next big step."
In the late 1900s, Patagonia gave one percent of its proceeds to environmental organizations, a gesture that later became part of the "One Percent for the Planet" movement. Since then, Patagonia has donated over $140 million to various environmental groups.
With the entire company now out of the hands of Chouinard, 98 percent of the company's stock will go to Holdfast Collective, a nonprofit organization that will use Patagonia's annual profit to fight the climate crisis and protect biodiversity. The other two percent of stocks will be given to Patagonia Purpose Trust, which will retain all of the decision-making power over Patagonia to oversee the company's vision.  
Patagonia's Board Chair wrote in a statement that the company would be "turning capitalism on its head by making the Earth our only shareholder."
With annual profits estimated at $100 million, Patagonia will continue to operate as a for-profit venture but will no longer be owned by Chouinard or any other individual. Since all proceeds will be directly funneled into the non-profit organization, all transfers of money will be exempt from income tax deductions. Chouinard still paid $17.5 million in gift taxes but managed to avoid the estimated $700 million in capital gains taxes he would have paid had he sold the company for an estimated $3 billion.
"Chouinard's donation is an admirable decision that will hopefully make a lasting impact on environmental issues impacting the world," Steven Kim (10), Green Club member, said. "I hope other entrepreneurs take note of his contribution to tackling climate change and do their own part in helping non-profit environmental organizations promote their agendas through funding." 
About the Contributor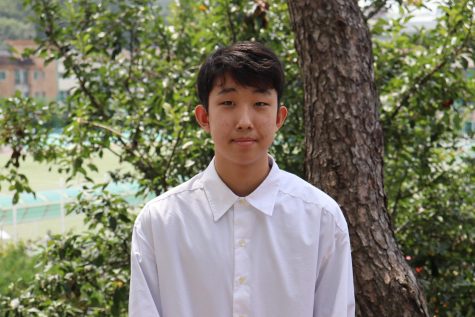 Daniel Shin, Managing Editor
Daniel Shin is a junior Managing Editor for Tiger Times. In his free time, you may find him exploring the outdoors, swimming, cooking, or listening to...