Students attend Nepal trip information session
On Oct. 5, Dr. Nave held an information session for the Moonlight Nepal trip in his classroom explaining its purpose and itinerary. 
Students who join the trip will leave for Nepal on Dec. 14 and come back on Dec. 21, missing three make-up days for tests at the end of the semester. Although previously this trip was exclusive to the World Wildlife Fund (WWF) club, it is now open to all high school students. 
In Nepal, students will hike on a beautiful trek in the Himalayas along a safe and easy route, and they will be able to observe the different landscapes and varied cultures along the way. 
This Moonlight Nepal trip aims to provide students with a break from academic stress and raise funds to support the Moonlight School in Nepal. After trekking the Himalayas, students will visit Moonlight School, an organization that helps impoverished children in Kathmandu receive a proper education. They will then be able to interact with the students by giving them lessons and sharing different cultural experiences. 
Students are looking forward to this great opportunity to enjoy a relaxing vacation with their friends and participate in a worthwhile cause. 
"I've never been given such a great opportunity, so I'm planning on participating in the trip as best as I can," Carys Ayala (11), student at the information session, said. "I was very well-informed at the information session, so I'm excited and ready to go!" 
About the Contributor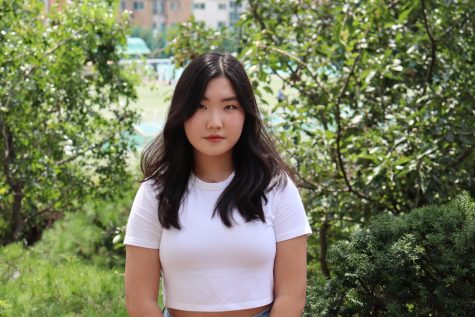 Sophie Choi, Reporter
Sophie is a junior reporter of Tiger Times. She loves watching K-dramas, hanging out with friends, and spending money at Sanrio stores. She also loves...