Ambassadors bid farewell to Millennium Hilton Seoul
Ambassadors choir annually sang at the Millenium Hilton Seoul to celebrate Christmas. However, with the announcement that Hilton will close the hotel in December, Ambassadors choir will perform for the final time on Oct. 14th.
"I have always felt very excited to participate in the Hilton performance because I was able to spend time with my friends and share my musical experience with other people," Doyun Jeong (12), Ambassadors member, said. "My favorite moment during my experience in the Hilton was when I spent time eating dinner with my friends and going ice skating after the performance. Remembering all these memories, it is sad to leave Hilton forever after this year's performance. I hope to have more performances at hotels like Hilton."
For its final performance, the choir sang "Truly Brave," "City of Stars," "Hallelujah," and "Graduation Medley." Anna Piscioneri (11) and Chrisitne Lee (12) sang their solos for "Hallelujah" and Claire Lee (12) and Jack Lee (12) sang their solos for "City of Stars." The choir sang the "Graduation Medley" to pay tribute to Hilton's years-long service to thousands of guests.
After singing, the Ambassadors ate in one of Hilton's private dining rooms. The hotel offered a buffet filled with an array of western food including salad, pasta, Pigs in a Blanket (a British sausage pastry), and fried shrimps in addition to desserts like tiramisu and blueberry cheesecake.
"I really loved the experience at the Hilton," Lesley Scott, the director of Ambassadors, said. "I thought the setting at the hotel was very beautiful. It was really nice for all of us to be together outside of school and build a meaningful relationship across different grades. At a larger place like the Hilton, it made us sing much louder during the performance. Overall, I thought we did a really good job."
About the Contributor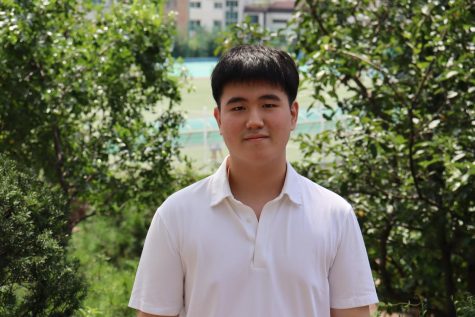 Jack Lee, Reporter
Jack is a senior reporter in Tiger Times. He loves to listen to lo-fi music, but his tastes for music frequently change. During his off-time, he likes...