MP3 club fills atrium with music
On Oct 14, the Music Production Club (MP3 Club) held its first performance of the year in the atrium and sold pizza to students. Students sat around the atrium to hear the students sing and recorded their favorite singers.
The performance featured 14 members from the MP3 Club that sang six songs: "Ghost," sang by Anna Piscioneri (11), Clair Kang (11), and Rachel Jeong (11), "World's Smallest Violin," sang by Alex Lee (10) and Alma Tyvand (9), "This City," sang by Chritine Lee (12), Sylvia Lee (9), Amelia Chung (12), and Donghyun Kim (10), "좋니," sang by Daniel Kim (12) and Doyun Jeong (12), "Lazenca Save Us," sang by Joseph Kim (10), and "Can't Take My Eyes Off You," sang by Minji Kim (10) and Tyler Castaño (10).
"Joseph had the best performance by far," Joon Sung Kim (11),  performance host, said. "He captivated the audience with his amazing vocal range, and sounded just like the actual singers. We hope to hear him again in our future performances!"
About the Contributor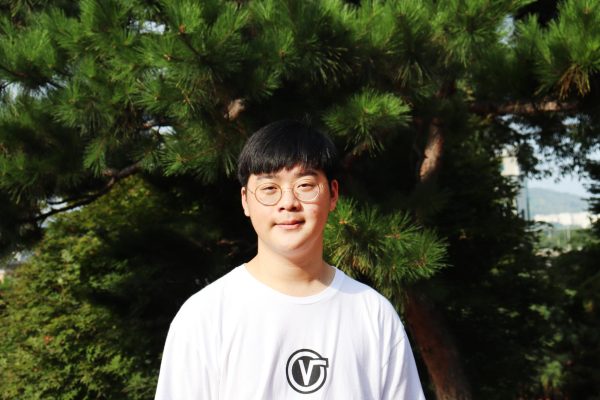 Andrew Shin, Reporter
Andrew is a senior reporter for Tiger Times Online. He enjoys cycling, watching anime, and listening to some 🎶 jazz 🎶 in his off-time. Feel free...