BTS concert causes hotel prices to skyrocket
Prices of hotels in Busan have been at an all-time high, with hotels demanding up to $1400 per night to maximize their profits off of BTS' immensely popular "Yet to Come" Busan concert.
"I have seen multiple articles on this issue, and honestly, it is crazy how much hotels are pushing up their prices by," Cecilia Yoon (10), BTS fan, said. "Hotels are trying to take advantage of passionate fans like myself, and personally, I think they have gone too far." 
More than 100,000 fans attended the boy group's concert on Oct. 15. As announced by Jin, one of the members, this concert is scheduled to be their last in a long time as members prepare to begin their military services. This statement resulted in the massive amount of attention garnered by the concert. 
Hotels jumped at this opportunity to price gouge, increasing their prices by 10 times. Accommodation spots near the venue charged 5 million won to 10 million won for merely a two nights' stay, which is twenty to thirty times the price they offered in September. 
"My family tried to book a hotel two weeks ago for a trip to Busan, but we ended up not being able to because there were literally no rooms available," Riley Im (10), student at SIS, said. "I also noticed that prices have gone up by a lot, and both of these things were most likely because of the BTS concert." 
BTS has had a huge influence over Busan for the past month, and this was not just limited to hotel prices. To commemorate and celebrate the BTS concert, every major landmark, tourist spot, and billboard was illuminated in purple light, a symbolic color of their fanbase, to welcome the BTS members and their excited fans. 
"BTS' popularity is absurd, so it was not that surprising to see how their concert completely changed up Busan," Christine Cho (10), BTS fan, said. "I think it is great that the band tries to spread encouraging messages, and I hope they continue to grow as performers."
About the Contributor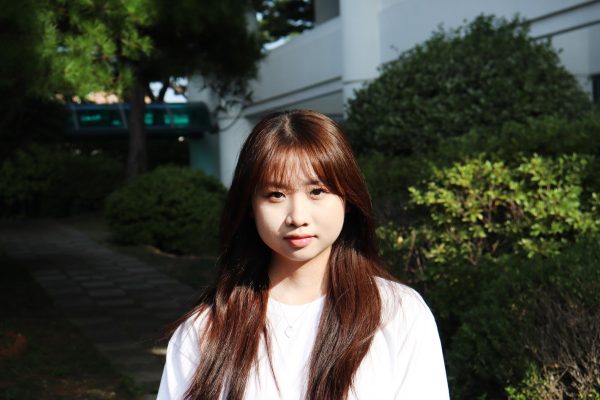 Chelsea Kim, Social Media Manager
Chelsea is the junior social media manager for Tiger Times. She possesses a great appreciation for literature and enjoys listening to music and binge-watching...