Lee Jae-yong becomes executive chairman of Samsung
Korea's electronics company Samsung Electronics appointed vice-chairman Lee Jae-yong as an executive chairman of the company on Oct. 27. 
"I think there is an expectation for Lee to bring greater stability to Samsung and innovation to its technology," Calvin Kim (12), Samsung customer, said. "Especially considering the company's continuous efforts to make more diverse eco-friendly technology like semiconductors, I look forward to Lee's plans and policies for making Samsung a more attractive company to environmental conservationists."
Lee aims to use 100% renewable energy by 2030. He additionally announced plans to incorporate low power technology into semiconductors, mobile phones, and home appliances to reduce carbon emission. Samsung will also dedicate to developing more advanced artificial intelligence, robots, and metaverse.
Meanwhile, the company discussed the current unstable global economy and a declining worldwide demand in technology. The board of directors emphasized the need for further accountability and business stability to restore demands in more technology.
About the Contributor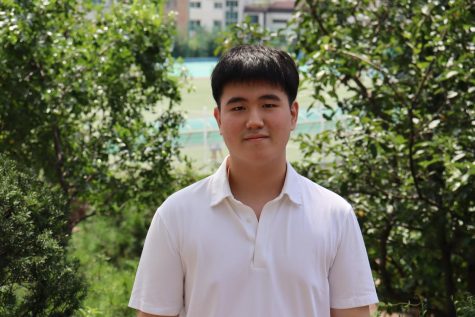 Jack Lee, Reporter
Jack is a senior reporter in Tiger Times. He loves to listen to lo-fi music, but his tastes for music frequently change. During his off-time, he likes...