Black Adam checks off every superhero movie cliche
"Black Adam," a DC Extended Universe (DCEU) superhero movie, was released on Oct. 19 to a $113 million opening weekend. With a $200 million budget and featuring A-list actor Dwayne Johnson, the movie had been highly anticipated by audience members despite the DCEU's past track record of average to terrible movies.
"When I saw the trailer, I thought it would be a really good movie," Hanjoo Lee (11), a superhero fan, said. "All the cool visual effects and lightning made it seem like a well-put-together movie."
Judging from the critics' score of 39 percent on Rotten Tomatoes, however, the movie itself was not well received by movie critics. Wendy Ide, the movie critic from The Observer, stated, "Cheaper, trashier, perhaps even dumber films have been saved by the presence of Dwayne Johnson. So why is DC's latest so doggedly immune to the redemptive power of the Rock?"
The movie was full of overused movie cliches, such as voice-over narrations, the villain being the evil version of the hero, a disposable CGI army, and a clueless ancient superhero learning how to function in the modern world.
Surprisingly, the audience score for "Black Adam" on Rotten Tomatoes is a superb 90 percent. Such a stark contrast between the critic's score and the audience's score raises the question of what exactly audiences liked about it.
"I liked the movie because it was a 'shut-your-brain-off-and-enjoy" type of movie," Alex Lee (10), a DCEU fan, said. "The plot was convoluted and I had issues with several of the characters and their development, but the stellar CGI, music choice, and sound design made the movie enjoyable overall."
While "Black Adam" seems to be a surprising hit among some audience members, the DCEU's other projects seem to be headed south. For example, the sequel to Aquaman will likely be criticized heavily for Amber Heard's part in the movie, given her suffering reputation. Similarly, Flash Point also seems to be in danger, with Erza Miller's numerous controversies and arrest in April for second-degree assault putting the movie in peril of being canceled. This is all following the unexpected cancellation of "Batgirl," a highly anticipated DC film, following a test screening that deemed the movie too poor to release. 
"DC seems to be failing a lot recently," Ryan Jung (11), pop culture follower, said. "Every news I've heard about them has been negative, and I honestly don't think it will last long. I haven't watched 'Black Adam' yet, but they seem to be doing okay, so maybe they will be fine."
Regardless of the performances of the other DCEU movies, "Black Adam" is doing well and has set up potential sequels by including a surprise ending credits scene where Superman challenges Adam to a fight. Additionally, with famous superhero movie director James Gunn now heading DC Studios, the franchise will likely be improved to potentially rival the recently blundering Marvel Studios.
About the Contributor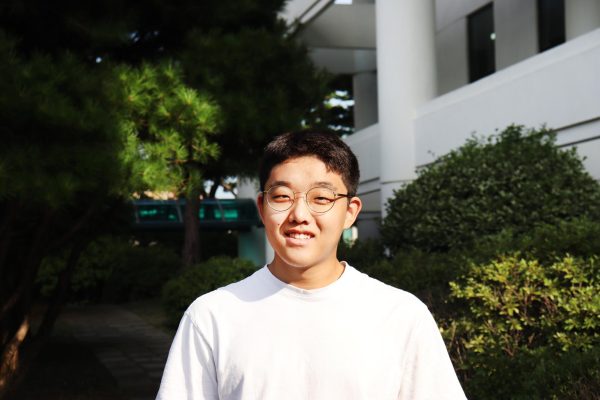 Paul Moon, Managing Editor
Paul is a senior managing editor for Tiger Times. He likes running at night and enjoys the night city view. He watches way too much Youtube and loves watching...