Taylor Swift breaks records with "Midnights"
On Oct. 21, Taylor Swift released her latest album, "Midnights", which quickly set global records. The album was announced following her acceptance speech at the VMAs, with its title, cover art, and number of tracks released soon after.
"It seemed like she was going to release another re-recorded version of her music like her last album," Minji Kim (10), an MP3 club member, said. "It was pretty surprising that she released an album with original songs."
Unlike her prior albums, Swift promoted her album not only through collaborations with various companies and platforms, such as Spotify and Amazon Prime, but also through her social media accounts.
Swift prioritized promotion of  "Midnights" through Instagram, where she revealed that the album will be composed of 13 tracks based on "the stories of 13 sleepless nights scattered throughout [her] life," split into Side A with six tracks and Side B with seven. 
The tracks were revealed through her TikTok in a series called "Midnights Mayhem with Me," including songs like "Lavender Haze," "Anti-Hero," and "Snow on the Beach." She also released "Midnights (3am Edition)," which included seven new songs along with the original 13.
"Labyrinth was my favorite song of the album," Dora Shen (10), an avid music listener, said. "I do not listen to Taylor Swift often, but the hype surrounding the album got me to listen to it."
The album signaled Swift's reunion with a pop-like genre while incorporating new sounds like dream pop, synth pop, and electronica. Her lyrics also established a calmer mood. Unlike her past lyrics, which were often criticized for leaning towards repetitive themes and sounding immature, her newer albums have a more personal theme, with "Midnights" including topics like self-assurance, insecurity, insomnia, and anxiety.
"This is a collection of music written in the middle of the night, a journey through terrors and sweet dreams," Swift wrote on her Instagram about the album. "For all of us who have tossed and turned and decided to keep the lanterns lit and go searching—hoping that just maybe, when the clock strikes twelve, we'll meet ourselves."
"Coming from someone who knew Taylor Swift exclusively from the '1989' and 'Red' era, I noticed how much the songs and her voice matured through the instrumentation and its atmosphere," Alex Lee (10), an MP3 club member, said. "I also noticed that many of the songs here felt more personal and had explicit expressions of her feelings."
The album broke records just a day after its release, becoming the most streamed artist in a day on Spotify and the most streamed album in a day on Spotify, Apple Music, and Amazon Music. It also broke the record of the best-selling album in 2022 as well as the most vinyl records sold in a week since 1991. 
"Her new type of music is definitely getting as much love as her old ones too," Dora said. "From the new records she broke with this album, I think this marks a new point in her music."
About the Contributor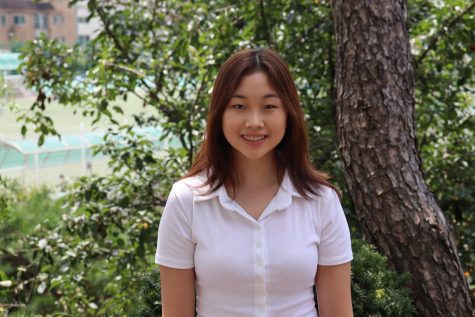 Hannah Yi, Reporter
Hannah is a sophomore reporter of Tiger Times. She loves drawing, writing narratives, and listening to new genres of music. In her free time, she enjoys...