137-year-old Indian bridge collapses
On Oct 30, 2022, the Machchu river foot bridge collapsed, killing 135 people, 54 of whom were children. An estimated 500 people were on the bridge at the time of the collapse.
The 230-meter-long 'jhulto pul' (hanging bridge) in Morbi used to be a tourist attraction due to its architectural legacy of British colonial rule. It connects Darbargarh Palace and Lakhdhirji Engineering College over the Machchu river. The suspension bridge was 137 years old and had just opened five days prior to the incident. 
Mahesh Chavda, one of the victims who was injured during the collapse, said that the bridge was very crowded before collapsing. When the bridge flipped over, people on the bridge plunged into the 15-meter-deep river.
The police have arrested nine people associated with Oreva, the group responsible for maintaining and operating the bridge since 2008. The police are investigating a possible culpable homicide.
It was recently discovered that the cables of the bridge had not been renovated and were rusted, whereas the flooring of the bridge was renovated. The old cables were not able to support the weight of the new flooring.
Videos from the incident show hundreds of people in the mid-section of the bridge trying to sway the bridge. Although there should have only been 100-150 people on the bridge, many witnesses report there were more than 500 people on the bridge.
A rescue operation was launched right away and "divers, swimmers, ropes, boats, and fire service" arrived within 10 minutes after the collapse, according to Additional District Magistrate NK Muchhar.
Indian Prime Minister Narendra Modi visited the site of the accident on Nov 1. Gujarat Chief Minister Bhupendra Patel said that the government will give monetary compensation to families of the deceased and injured.
"I went to visit different parts of India, such as Varanasi and the Amber Palace. I noticed that the streets and cities were all very crowded." Avin Im (10) said. "When I heard about the news, I could vividly imagine it as, when I visited India, many facilities were old and rusty. Because India is not a highly developed country, and with a high population, I think accidents such as the bridge collapse are more likely."
Leave a Comment
About the Contributor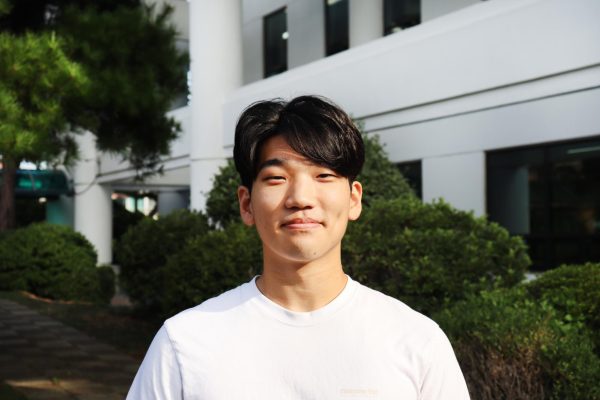 Eric Hyunseung Cho, Reporter
Eric is a junior reporter for Tiger Times. He has a voracious appetite for more than just food. His love for thinking about mathematics and space is matched...