Kyrie Irving faces criticism for antisemitism
Brooklyn Nets guard Kyrie Irving was suspended from playing at least five basketball matches after posting a link to an anti-Semitic documentary, "Hebrews to Negroes: Wake Up Black America," to Twitter on Oct. 27. After fierce backlash, Irving apologized on Nov. 3 on Instagram for the tweet, noting that he had "no intentions to disrespect any Jewish cultural history regarding the Holocaust or perpetuate any hate."
The documentary in question, "Hebrews to Negroes: Wake Up Black America," is a film directed by Ronald Dalton Jr. that promotes the theory that Jewish people stole the heritage of Black people.
Irving seemed to be supportive of the film, stating his support of the film publicly in a news conference on Oct. 29. However, on Nov. 2, Irving and the Nets announced that they would donate $500,000 to the Anti-Defamation League to support the cause against hate speech. 
Without an adequate apology from Irving, the Nets still suspended Irving from at least five games. Soon after, Irving posted an apology on Instagram that reflected his views on hate speech and antisemitism. Nonetheless, Nike terminated all contracts with Irving on Nov. 4 and stated they would not launch any more shoes related to Irving.
"I think that sports players, especially if you are in a global sports brand like NBA, you have to be aware that your words have consequences because there is probably someone out there who took Irving as a role model, " Jason Baek (11), a sports enthusiast, said. "Sports teams continuing to use players who are widely criticized for an obviously irrational behavior will face their identity and image go down, so they have the right to suspend those players from playing."
Many critics and fans were disappointed by Irving's behavior and his apology, which does not specifically state which part of the documentary was problematic to Jewish people. Others don't think Irving's actions were very serious, and were just a mistake.
"Although I don't support Irving's beliefs, the punishment he received wasn't fair," Sahngwon Lee (11), a NBA fan, said. "Every person can have their own opinion, and social media presence shouldn't be considered when choosing which players should run in a match. Nike's contract termination is especially ironic as it has been known for a while that they utilize sweatshops with child labor among other ethical issues, yet they say they condemn antisemitism."
About the Contributor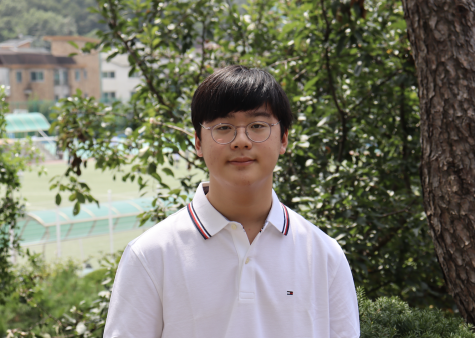 Andrew Shin, Reporter
Andrew is a junior reporter for Tiger Times. He enjoys cycling, watching anime, and programming in his off-time. Feel free to approach him with anime recommendations!