Mark Zuckerberg fires 11,000 Meta employes
Days after new owner Elon Musk fired thousands of Twitter employees, Mark Zuckerberg fired 11,000 Meta employees on Nov. 9, to reduce the company's spending.
"I don't think the layoffs were a consequence of the costs exceeding budgets," Eric Lee (12), a former intern at the Meta Summer Academy, said. "It's mostly a result of Apple's new privacy policies that severely limit user data collection, and that directly opposes Facebook's business model. I am pretty sure Apple CEO Tim Cook said he doesn't want the current social dilemma to become a "social catastrophe," probably after all of the data scandals and privacy issues Facebook has publicly been responsible for. There's very little Meta can do about that. The most they can do is cut employee counts before they lose even more money from Apple's new policy changes."
Zuckerberg explained to the fired employees that Meta faced increased competition and advertising losses which caused its revenue to become "much lower." The social media giant did not yet announce how many of its UK employees will be released. 
"A substantial development in Meta's technology may have decreased the demand for labor." Sean Lee (12), an AP Economics student, said. "The reason why Meta may have fired labor must be because they are economically better substituting that labor with capital. So if you are talking about the company's economy, I suppose it must be good because they don't need to pay as much wages as before." 
Affected employees were restricted access to Meta's systems but had access to their emails to say goodbye to their colleagues. 
About the Contributor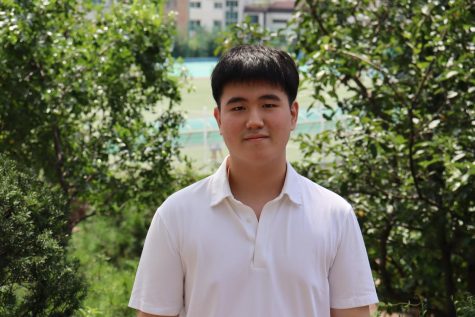 Jack Lee, Reporter
Jack is a senior reporter in Tiger Times. He loves to listen to lo-fi music, but his tastes for music frequently change. During his off-time, he likes...