SIS teams compete in HiMCM
Three SIS teams participated in the High School Mathematical Contest in Modeling (HiMCM) from Nov. 4-6. The competition involved choosing a real-world problem and creating a mathematical model to predict or optimize a solution to it. Teams spent extensive hours in school—from 3-6 p.m. on Friday and 8 a.m.-6 p.m. over the weekend—to create and hone their models.
The first task given to students was interpreting the prompt.
"When I first saw the prompt, I was overwhelmed," Russell Jin (9), HiMCM participant, said. "There were so many different aspects to the prompt that I did not know where to start."
Ian Park (11), another HiMCM participant, said that after they fully understood the prompt and considered several approaches, the hardest part—establishing a reasonable model—began.
"We needed to not only consider various factors impacting the model but also boil them down into mathematical expressions," Ian said. "Our team constantly debated on which set of equations to use in order to yield the most accurate model."
But some participants also experienced moments of ingenuity.
"At first, I could not find out the error in my plotting program for our model," Russel said. "But after continuous Google searches and trial and error, I finally figured out the missing element in the code. That moment watching the program finally work—it was thrilling."
In the end, most participants were satisfied with their final product.
"Considering it was my first time in a modeling competition, the end product was far more impressive than I thought it would be," Ian said. "I felt proud of myself."
Nathan Warkentin, Mu Alpha Theta adviser, said that he was "awed by the participants' work."
"I was pleasantly surprised—every team operated at a much higher level than expected," Mr. Warkentin said. "I am blown away by their models and proud of the teams!"
"HiMCM was pressuring, tiring, but ultimately, fun," Russell said. "It was fun to work for the whole weekend on a topic I enjoy. I hope to participate in HiMCM again next year."
About the Writer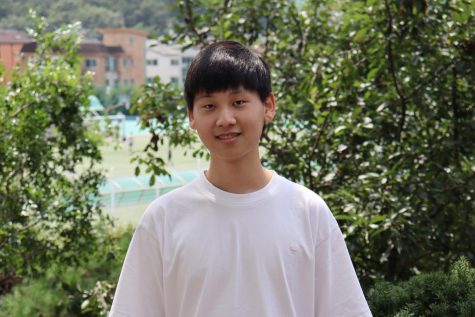 Joseph Chun, Copy Editor
Joseph is a junior copy editor for Tiger Times. He is a night person and often heavily relies on coffee. In his free time, he loves to watch LoL Champions...