'Black Panther 2: Wakanda Forever' receives mixed reviews
'Black Panther 2: Wakanda Forever,' the sequel of 'Black Panther', which came to Korean cinemas on Nov. 9, attracted additional attention due to Chadwick Boseman's death in 2018. The movie had to make dramatic changes in its storyline due to Boseman's early death from colon cancer. 
"I was most worried about the role of Black Panther, as Chadwick Boseman's death meant that a new actor was needed to become the new Black Panther," Yool Choi (9), Marvel fan, said. "However, the movie is a great transition from Boseman as Black Panther to a new Black Panther."
'Black Panther 2: Wakanda Forever' also garnered more attention as people were not only curious about the new Black Panther, but also the reveal of the new Ironman. The movie 'Avengers: Endgame' was the last movie contracted with Robery Downey Jr., so Marvel announced that the new Ironman would be a black college student named Ironheart. Though some found the change fresh, others weren't as enthused.
"The new Black Panther movie wasn't that interesting and seemed like a mere transition into Marvel universe's Phase 5." Andrew Ro (10), movie enthusiast, said. "The movie was long for no reason and lacked a good storyline, so I felt it was a very boring movie overall. "
The new movie's playtime is at 2 hours and 41 minutes, which is one of the longest films in the Marvel Cinematic Universe. This went against the modern trend of movies becoming shorter and fast-paced, which many critics pointed to as another flaw in the movie. 
"For me, I couldn't really feel that the movie was that long," Yura Yoon (10), 'Black Panther 2' viewer, said.  "It was kind of long but the movie's overall tone is quite serious and slow-paced, which makes the movie unique from the other Marvel movies."
However, most critic reviews do acknowledge that the movie mainly acted as a good tribute to Chadwick Boseman as T'Chala, Boseman's character, also passes away in the movie due to an uncurable illness.
About the Contributor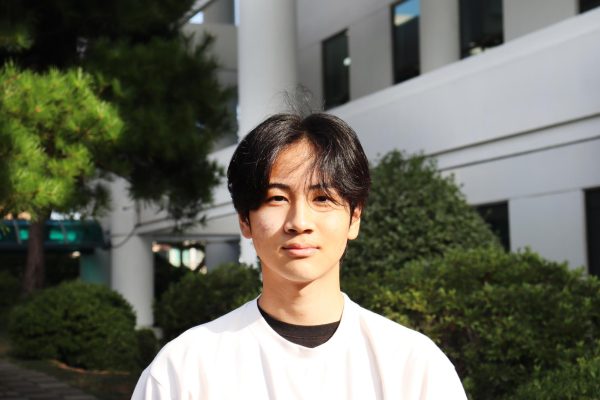 Waan Choi, Reporter
Waan is a junior reporter for the Tiger Times Online team. He mainly enjoys writing articles about sports and Korean news. He loves watching the Premier...