Renovated Elementary School library opens
The SIS Elementary School's renovated library opened on Nov. 1, featuring new collaborative spaces and over 11,000 books for elementary school students, along with access to electronic books and databases.
Upon entry, students are met with bookshelves filled with books, organized by level and genre. Tables and chairs, along with comfortable cushions of different shapes are spread across the library, allowing for flexible use by the students. The bookshelves, chairs, and tables all have wheels, so the space can be reconfigured for different situations.
The library also offers Lego pieces with manuals for building structures, and a wall for setting up marble slides is open to the students as well. Students can make whatever they wish with the Lego pieces, or test what combinations of wooden slides allow marbles to fall down to the ground.
"Libraries are more than just the books that are inside them; it's a place to learn in a variety of ways," Johanna Schooley, Elementary School Librarian, said. "Just this morning, some kids made cars from Lego pieces and took the opportunity to race each other in those cars, so they were having conversations like 'Did I create my car so it would go faster than yours?' that develops critical thinking skills."
The renovation brought a new conference and a green screen area. Teachers can use the overhead projector to present slideshows and schedule conferences, while students and teachers alike can utilize the green screen area to record themselves, much like a studio.
"One of the goals of the library was to design an active place for connected learning based upon our school's mission, so it has the availability for the entire community to be able to connect, not just the elementary school," Ms. Schooley said.
Leave a Comment
About the Contributor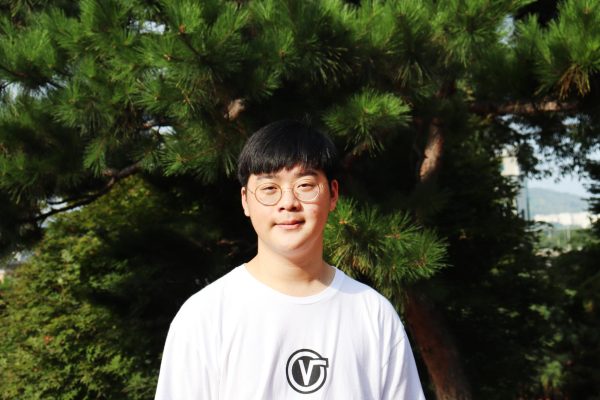 Andrew Shin, Reporter
Andrew is a senior reporter for Tiger Times Online. He enjoys cycling, watching anime, and listening to some 🎶 jazz 🎶 in his off-time. Feel free...