Beyoncé ties with Jay-Z as most Grammy-nominated individual of all time
The 2023 Grammy Awards nomination list was released on Nov. 15, revealing that Beyoncé's "Renaissance" album had been nominated for album of the year as well as additional nominations for her songs, "Be Alive" and "King Richard". This marks the star's 88th grammy nomination, marking her the most Grammy-nominated artist of all time alongside her husband, Jay-Z. 
"Getting 79 nominations is crazy," Riley Im (10), pop song listener, said. "I always knew that she was a phenomenal singer, but I did not know that she was this popular. I really admire her for her 
commendable reputation, and I am sure that she will continue to build an aspiring career for the rest of her life." 
Beyoncé has already won 28 Grammy awards, the most any female artist has ever received, and fans anticipate that she will raise that record to three more awards this year. 
"I truly hope that Beyoncé gets all of the Grammy awards she has been nominated for this year," Eunbin Macklin (10), Beyoncé fan, said. "She always puts her all into her albums and works, and I feel like out of all of the nominees, she is the most deserving of the awards.
Beyoncé's Grammy-nominated album, "Renaissance," celebrates her uncle Johnny and queer culture. In an interview with Harper Bazaar, the singer claimed that she felt "a renaissance emerging" and "wanted to be part of nurturing that escape" through her new album which strives to establish a safe space for all people who feel hesitant to express themselves. 
Although this record was later topped by Taylor Swift's "Midnights" album, "Renaissance" achieved the record for the most single-day streams for an album by a female artist on Spotify in 2022 with over 43 million streams. 
"I think that 'Renaissance' deserves all of the attention it has been receiving," Grace Choi (10), music enthusiast, said. "It is great that Beyoncé is using her platform and talent to advocate for things that matter—I am sure that the members of the queer community appreciate her for making this album."
The 2023 Grammy Awards ceremony will be broadcasted on Feb. 5, 2023, in Los Angeles. The Grammys hopes that many fans will join to celebrate the artists' achievements with them both virtually and in person. 
Leave a Comment
About the Contributor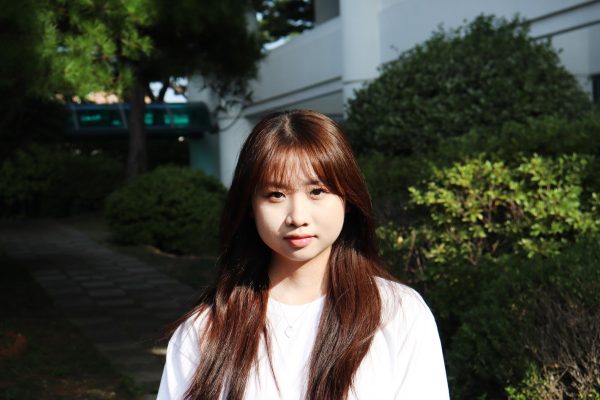 Chelsea Kim, Social Media Manager
Chelsea is the junior social media manager for Tiger Times. She possesses a great appreciation for literature and enjoys listening to music and binge-watching...