Gone too early
Earlier this month, Takeoff, a rapper part of popular group Migos, was shot and killed outside a bowling alley in Houston. He was only 28. Takeoff is just one young rapper that have died due to drug overdose or gun violence.
The police revealed that the incident happened after a private party ended at 810 Billiards & Bowling. Around 40 to 50 people grouped up together near the front door, where an altercation took place and led to weapons being fired multiple times. It was later found that he was not the direct target of the gun shots, but rather a victim of stray bullets.
Takeoff, whose real name is Kirsnick Khari Ball, started rapping and making beats, expanding on his childhood obsession with Southern hip-hop. He helped form the group Migos with his cousin, Offset, and his uncle, Quavo. Together, they have dropped four studio albums that have climbed up the charts with their unique voices and ad-libs. In August, Offset left the Migos, causing a stir on the internet. Takeoff was known for his lyricism and unique voice.
"Takeoff's death was really unexpected," Andrew Kim (10), a Migos fan, said. "He was at the rise of his solo career. I watched one of his interviews and he said he has been overshadowed by Quavo and Offset his whole life, and he wanted his flowers while he is still alive. I really hoped that they could have come back together to make more music as a trio. It's quite sad that we won't ever see them perform as a trio again."
However, Takeoff is not the only rapper that lost this year. Back in September, the world lost PnB Rock, another young African American artist of age 30, to a fatal shooting.The suspect demanded PnB Rock to hand over his chain while eating at Roscoe's House of Chicken 'N Waffles. When he refused, the suspect shot him multiple times before fleeing from the scene. 
Takeoff and PnB Rock are just two of the many rappers that have died in the past four years. Juice WRLD and Mac Miller died of drug overdose, and XXXTentacion, Nipsey Hussle, Pop Smoke, and King Von died from gunshot wounds.
"Juice WRLD was my introduction to hip hop and rap," said Bryan Kim (12). "He was great at blending different genres. His freestyles and music really shows how much true talent he had. He had songs and tributes about artists that died before the age of 21, such as XXXTentacion and Lil Peep; however, he himself passed away at the age of 21. It is a shame that he died so early, in the midst of his fame, because he had so much impact on all of his listeners."
"XXXTentacion was one of my favorite artists, and he still is." said Jihoon Kim (12). Although his life was full of controversies, his music was for everyone going through a hard time and battling different hardships in their lives. With a versatile musical style, X created healing music that a lot of people benefitted from. Toward the end of his life, he was turning his life around and established community service programs to help out his community. I think if he wasn't murdered, he would have been one of the most influential music artists."
A lot of other popular rappers were close to losing their lives, such as Lil Tjay who was shot in June during a robbery attempt. 
"I have been a fan of Lil Tjay since day one," said Andrew Nam (12), a passionate Tjay fan. "When he got shot seven times, it left me in tears. Although I had faith in his comeback, I was scared that he would be gone forever. But now, he's back and releasing new music. I am so grateful that he survived."
About the Contributor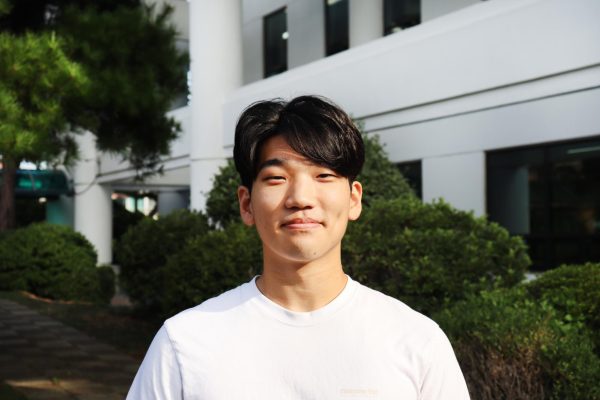 Eric Hyunseung Cho, Reporter
Eric is a junior reporter for Tiger Times. He has a voracious appetite for more than just food. His love for thinking about mathematics and space is matched...