Live World Cup Updates
Update: Portugal 6 – 1 Switzerland (Dec. 7)

The match was mostly dominated by Portugal, which scored two goals in the first half. With his goal in the 67th minute, Gonçalo Ramos scored a hat trick. Switzerland had a few good attack chances, with Manuel Akanji scoring a tap-in in the second half. They are the last team to qualify for the next round, and they will be facing Morocco. 
Update: Morocco 0 (3)  – (0) 0 Spain (Dec. 7)

Morocco showed dominance over Spain on the field throughout the first half, with many shots and headers that were slightly off target. Eventually, Moroccan player Achraf Hakimi scored the winning goal in the penalty shoot-outs, while all three Spanish penalties were blocked by Unai Simon. 
Update: Brazil 4 – 1 South Korea (Dec. 6)

Brazil scored 4 goals in the first half en route to a dominating win. Their offense looked unstoppable, making several runs into the opposing team's final third with clever dribbling and passing. Allison Becker, Brazilian goalkeeper, made multiple super saves to keep the Korean side scoreless for most of the game. The only highlight of the day for Korea was when Paik Seung-ho was substituted in for the second half and scored a fantastic mid-range volley goal. 
Update: Japan 1 (1) – (3) 1 Croatia (Dec. 6)

Japan struck first to end the first half, but Croatia quickly equalled the score in the 55th minute. The entire match was physical, and it took until a penalty shootout to decide the game. In the shootout, Japan only managed to score once compared to Croatia's three goals, sending Croatia to the next round. It was the first game of the knockout round where the first seed failed to win. 
Update: England 3 – 0 Senegal (Dec. 5)

This match was a very intense game, as both sides had almost equal attack chances and shots. It was also very physical, having a total of 28 fouls from both teams. Senegal broke down after England's first goal from Jordan Henderson in the 39th minute, and conceded two more goals in the second half.
Update: France 3 – 1 Poland (Dec. 5)

France were the heavy favorites, and they controlled the match from start to finish—the only blemish on their victory was a last-minute penalty for Lewandowski. Mbappe showed his class by scoring a brace, with each goal placed perfectly in a place the goalkeeper couldn't save. He is now the leading scorer in the World Cup.
Update: Argentina 2 – 1 Australia (Dec. 4)

 Messi scored the first goal in the 34th minute after a great pass play and assist by Nicholas Otamendi. Julián Alvarez scored the second Argentinian goal when Australia's goalkeeper Matthew Ryan made a critical mistake. However, in the second-half, Australia struck back with a powerful deflected goal by Enzo Fernández. Towards the end of the match, Australia had multiple shots, but Emiliano Martinez, Argentina's goalkeeper, blocked all of them.
Update: Netherlands 3 – 1 USA (Dec. 4)

Contrary to the scoreline, the USA controlled the ball and had more chances. However, that was mostly by design as the Netherlands aimed to play a suffocating defense in their final third and frustrate the young USA squad. All three of Netherlands' goals came on counter-attacks, and they finished each of their opportunities with clinical precision. The USA failed to convert most of their chances into meaningful shots, and they will aim to go further as the host country in 2026.
The knockout rounds of the 2022 Qatar World Cup began on Dec. 4, with the Netherlands facing the USA.
Update: Ghana 0 – 2 Uruguay (Dec. 3)

Uruguay needed at least three goals to defeat South Korea for the second place of Group H. Although Ghana's disqualification was already guaranteed, Ghana players played strongly until the very last minute, as they had a bad relationship with Uruguay from the 2010 South Africa World Cup. Lawrence Ati-Zigi, Ghana's goalkeeper, made multiple super-saves that ultimately secured Korea's place in the Round of 16.
Update: South Korea 2 – 1 Portugal (Dec. 3)

Along with Ghana's game against Uruguay, this match decided which nation would qualify for the knockout games from Group H. In the first five minutes, Ricardo Horta of Portugal scored a goal, but South Korea soon scored a goal from a corner to even the match. The turning point of the game was when Hwang Hee-Chan was substituted in the second half, invigorating Korea's offense by playing with more pace. Hwang had multiple good dribbles and shots, and his day climaxed with the winning goal in the 90th minute. By scoring more goals than Uruguay in the group stages, South Korea won the tiebreaker and qualified for the knockout round.
Update: Costa Rica 2 – 4 Germany (Dec. 2)

Although Germany won, they ended up as third place of their group, thus not qualifying for the knockout stages for the second consecutive World Cup. It was the last World Cup for many of its key players such as Manuel Neur and Thomas Müller.
Update: Japan 2 – 1 Spain (Dec. 2)

This match garnered a lot of attention as Japan's strategy was very similar to that of Spain. Although Spain scored the first goal of the match, Japan was able to score two wonderful goals in the second-half. Through this win, Japan qualified for the knockout stages as first place of Group E.
Update: Poland  0 – 2 Argentina (Dec. 1)

With this victory, Argentina qualified for the knockout stage, and will be going against Australia in the first knockout stage. Poland also already qualified for the knockout stage, so the loss did not impact their upcoming knockout match against France.
Update: Tunisia 1 – 0 France (Dec. 1)

Since France's spot in the knockout stages was already guaranteed, they replaced most of their starting members with their bench to preserve their energy for the coming rounds.
Update: Wales 0 – 3 England (Nov. 30)

With this victory, England qualified for the knockout stages.
Update: IR Iran 0 – 1 USA (Nov. 30)

With this victory, USA qualified for the knockout stages and will be going against Netherlands in the first knockout stage.
Update: Ecuador 1 – 2 Senegal (Nov. 30)

With this victory, Senegal qualified for the knockout stages.
Update: Portugal 2 – 0 Uruguay (Nov. 29)

Bruno Fernandez scored two goals, including one penalty in the extra time of the second-half, which confirmed Portugal's spot in the knockout stages. The first goal was mistaken as Christiano Ronaldo's goal and brought controversies online, however, due to the new semi-automatic VAR system, the goal was later confirmed as Bruno Fernandez's goal. 
Update: Brazil 1 – 0 Switzerland (Nov. 29)

With this victory, Brazil qualified for the knockout stages.
Update: South Korea 2 – 3 Ghana (Nov. 28)

This game was very important for both South Korea and Ghana, as South Korea needed at least one win to qualify, while Ghana would disqualify if they lost. By the end of the first-half, Ghana was able to take a 2-0 lead by exploiting the weak defensive line of South Korea. In the second-half, Cho Gue-seng, Korea's no. 9 striker, scored two incredible headers in three minutes to level the game, but Mohammed Kudus scored his second goal in the 68th minute, winning Ghana the game. In the last minutes second-half, Lee Kang-in was successful in its centerings, but Korean strikers were unable to get the ball past the goalline. Cho Gue-seng set the record of the first Korean player to score a multi-goal in a single World Cup game.
Update: Belgium 0 – 2 Morocco (Nov. 27)

Belgium's strategy of having Kevin De Bruyne in the center of all plays failed against Morocco, having very little attack-chances. Unlike in his club team Manchester City, De Bruyne's crosses and passes did not find the Belgium strikers.
Update: Argentina 2 – 0 Mexico (Nov. 27)

Messi scored an incredible mid-range goal, which according to statistics, had a 2% possibility of going in.
Update: France 2 – 1 Denmark (Nov. 27)

Kylian Mbappe's multigoal performance buoyed France into a come back in the second-half.
Update: Brazil 2 – 0 Serbia (Nov. 25)

Richarlison de Andrade scored a bicycle-kick goal, which is in contention for one of the best goals of the Qatar World Cup so far.

Update: Portugal 3 – 2 Ghana (Nov. 25)

Portgual showed weak defense and did not use the wings during offense, which allowed Ghana to completely dominate the game in the first half. However, after a clumsy tackle that led to Ronaldo's penalty goal, Portugal began to take more control of the ball. 

Update: Uruguay 0 – 0 South Korea (Nov. 24)

South Korea was dominant throughout the whole game, but could not score due to poor shooting accuracy. In the first half, Hwang Ui-Jo had a clear shot chance in front of the goal but missed by a large margin. Uruguay's Diego Godín also had a great header that hit the post.
Update: Belgium 1 – 0 Canada (Nov. 24)

Although Canada had the clear upperhand during the game, the team was unlucky and lost to Belgium by Michi Batshuayi's one goal in the first half. Overall, Canada took 22 shots, while Belgium only had eight shot attempts.
Update: Spain 7 – 0 Costa Rica (Nov. 24)

This game was extremely one-sided, as Spain gave no chance for Costa Rica to attack, and dominated ball possession.
Update: Germany 1 – 2 Japan (Nov. 23)

Germany dominated the first half, and as the first half ended, the German players showed the peak of their great pass plays and first touches. Gundogan was given a penalty, and scored, due to a foul by Shuichi Gonda, Japan's goalkeeper.  In the second half, Jamal Musiala displayed a sequence of great passes and dribbles, but both his shots were off target. In contrast to Germany's pass-play strategy, Japan's strategy during the second half was focused on sending long crosses over the field. Japan's plan was successful, with Japan scoring two miraculous goals and emerging victorious.
Update: France 4 – 1 Australia (Nov. 23)

France was heavily disadvantaged as both their midfielders Paul Pogba and N'Golo Kanté and striker Karim Benzema were injured, along with the World Cup Champion's curse, which is that the defending champions would not qualify from the group stages. It seemed to be true when Craig Goodwin scored in the first 10 minutes of the first half; however, due to France's substantial team substitute players, France was able to score 2 goals in the first half and 2 more in the second. Olivier Giroud, the French striker replacing Benzema, scored two goals that ultimately secured their team's victory.
Update: Mexico 0 – 0 Poland (Nov. 23)

Mexico dominated the field in terms of offense and ball possession. However, Guillermo Ochoa's perfect block of Robert Lewandoski's penalty in the second half ended the game as a draw. Most of Poland's shots were off target. 
Update: Denmark 0 – 0 Tunisia (Nov. 22)

Although Denmark was the clear upper-dog of the game, Tunisia's swarming strategy for defense allowed it to end the game in a draw. Goal-keepers of both teams, Kasper Schmeichel and Aymen Dahmen, saved their respective teams from being scored on. Christian Erikson, Denmark's captain, had a powerful mid-range shot in the second half but was saved by Dahmen. 
Update: Saudi Arabia 2 – 1 Argentina (Nov. 22)

The new semi-automated offside technology displayed its ability to accurately detect offsides, as it canceled three Argentinian goals. Saudi Arabia's goal-keeper Mohammed Al Owais showed an extremely great performance, blocking almost all the shots by the Argentinian players. Saudi Arabia's defense was also exceptional, with the team showing multiple great slide tackles that prevented many attacking chances of Argentina. Although Lionel Messi scored one penalty goal in the first ten minutes, he failed to create much meaningful plays, even failing one of Argentina's attacking chances. 
Update: USA 1 – 1 Wales (Nov. 22)

With England's huge victory against Iran, this match was important for both teams as the winner gained the advantage of becoming  second in the group. Previously doubted in terms of skill, the USA team instead showed great levels of skills in terms of their ability to accurately cross into the penalty box. Although USA scored the first goal in the 36th minute of the first half, Gareth Bale, Wale's captain, was able to obtain a penalty, and score it, evening the game as it was about to end. 
Update: Senegal 0 – 2 Netherlands (Nov. 22)

Although Sadio Mane, Senegal's best player, was out of the game due to a knee surgery, Senegal showed great resilience against Netherlands. Senegal had almost an equal amount of attack chances and shots as Netherlands, however, omitted two goals in the last 15 minutes due to their lack of focus towards the end of the game. 
Update: England 6 – 2 IR Iran (Nov. 21)

Although England showed a lack of teamwork during the Nations League, they showed great chemistry between the players through their solid pass-plays. Jude Bellingham, a 19-year-old player in Borussia Dortmund, stood in the center of many major plays and supportedboth offensive and defensive lines. Starting with Bellingham's goal, England scored a total of 6 goals, which put Iran at a bad place in terms of total goal scored and omitted. Although Iran's key player Mehdi Taremi  retaliated with 2 goals in the second half, Iran was completely dominated by England.
Update: Qatar 0 – 2 Ecuador (Nov. 21)

Qatar's national team's skill greatly disappointed many fans, as the team made frequent pass misses and many individual mistakes, breaking the World Cup record for the first host nation to lose in their first game. Ecuador's ace Enner Valencia scored two goals that ultimately won the game. 
——
The group stages for the Qatar World Cup 2022 began on Nov. 20 in Qatar, with a total of 32 teams playing three matches against other nations that were announced April 1.
Groups for the group stages are chosen based on FIFA rankings by organizing all nations into four pots, with the first pot including the world's best nations such as France and Brazil. FIFA then randomly selects countries for each of the 8 groups, but also considers geographical diversity and skill levels.–
About the Contributor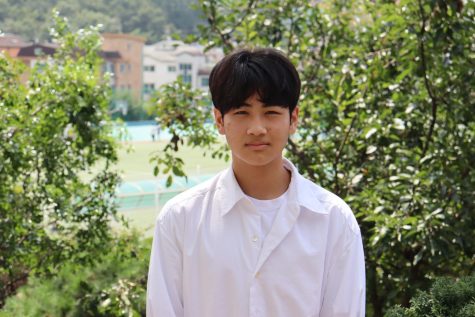 Waan Choi, Reporter
Waan is a sophomore reporter for the Tiger Times Online team. He loves watching the Premier League, listening to music, playing soccer, and shopping. He...